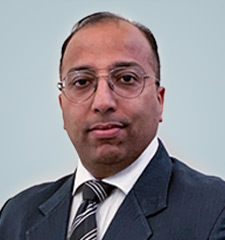 Nipun Arora
CA (India)
Director, Transfer Pricing Practice
Nipun is a Chartered Accountant from India and has recently moved to Singapore office of In.Corp as the Director of Transfer Pricing practice. He has worked with Big Four accounting firms throughout his career and has accumulated more than 13 years of experience in Transfer Pricing (TP) providing advisory services to medium and large sized multinational corporations in the Automotive, FMCG, Retail, Telecom and Luxury goods sector. Nipun has been involved in several litigation matters involving complex TP issues and has assisted Senior Counsels in India upto the High Court stage. He has also been involved in assisting clients in preparing year end Transfer Pricing documentations ensuring that the Transfer Pricing policies are in agreement with the arm's length principles and the BEPS Action Plans. He has also worked on several large TP Due Diligence mandates.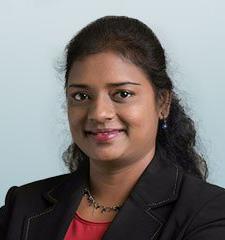 Uma Devi
MBA/CA (Singapore)/FCCA (UK)
Director, Accounting
Uma has over 18 years of experience in audit and assurance, accounting, tax compliance work and other corporate services. She is a member of the Institute of Singapore Chartered Accountants (ISCA) and a Fellow Member of the Association of Chartered Certified Accountants (ACCA), UK. She is now heading a team of professional accountants – all of whom are devoted to assist our clients with utmost expertise.
Yap Yong Song
CA (Singapore) / SIATP (Singapore)
Director, Accounting
Yong Song has over 18 years of experience in auditing and accounting. Before joining InCorp Group, Yong Song served as Partner at CA Trust Group, a full-fledged professional services group, and held positions at both audit firms and multinational companies. Yong Song has been a practicing member of Institute of Singapore Chartered Accountants (ISCA) since 2008, and is also a Member of the Singapore Institute Accredited Tax Professionals (SIATP). In his two-decade career, Yong Song has assisted numerous clients in successfully completing turnkey projects to computerize accounting and administrative functions.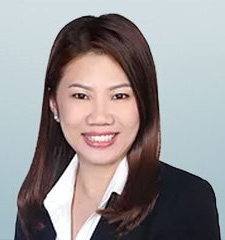 Mandy Ong
FCIS / FCS / ATP/ FchFP (Singapore)
Director, Corporate Secretarial
Mandy has over 20 years of experience in accounting, assurance, taxation, corporate recovery, insolvency and corporate secretarial work. Before joining InCorp Group, Mandy served as Director of APP Management Advisory, the corporate secretarial arm of CA Trust Group, where she assisted more than 600 clients comprising SMEs and multinational companies from trading, service, construction and manufacturing industries. Mandy is an associate member of the Chartered Secretaries Institute of Singapore and a fellow member of Chartered Financial Practitioners of Singapore.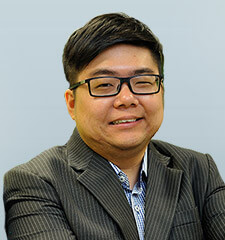 Alton Neo
CA (Singapore), CPA (Aust), MBA
Director, Training and Development
Alton is involved in a variety of accounting and advisory work including management reporting, corporate restructuring, business reviews, business valuation as well as insolvency and forensic accounting assignments. He has deep technical expertise in the Singapore Financial Reporting Standards and hands-on experience in the accounting for public listed entities and growing enterprises in Singapore. He began his career as a tax policy associate with the Ministry of Finance (MOF) after graduation and was involved in the development and review of EDB and SPRING tax incentives.