GROUP HEADS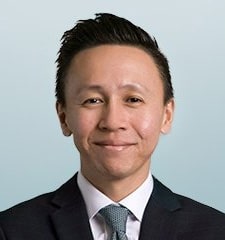 Eric Chin
Group Head, Business Development
Eric has extensive experience of working with local SMEs/Corporates as well as Regional Headquarters / Subsidiaries of international MNCs based in Singapore and
across the APAC region. With 13 years of track record as a corporate banker along with a sound understanding of most
type of businesses, Eric's focus is to help companies grow and develop in Singapore and subsequently, in APAC. Before joining In.Corp, he was a Senior Vice Present and Team Lead within the International Subsidiaries Banking team with HSBC.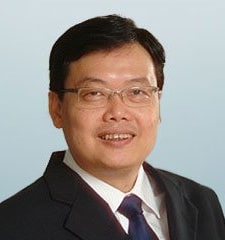 Kenny Lim
FCA (Singapore) / MSID
Group Head, Tax Advisory
Kenny has over 28 years of experience in corporate / individual income tax and goods & services tax consulting and advisory, specifically for regional and cross border transactions. Before joining InCorp Group, Kenny was the Founder and Managing
Director of Asia Pacific Business Consultants, a premier tax and business consultancy firm, and held several management positions with British Petroleum, UOB Asia Ltd, KPMG, Macquarie Investment Pte Ltd., Price Waterhouse and the Inland Revenue Authority of Singapore. In his three-decade career, Kenny has assisted numerous Singapore and multinational companies in obtaining favourable tax concessions and rulings from tax authorities.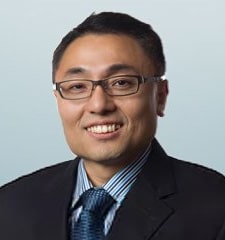 Paul Tan
MBA / FCA (Singapore) / FCCA (UK) / MSID
Group Head, Accounting Advisory
Paul's 25-year career in accounting includes extensive exposure to audit and assurance, tax advisory and investigation, internal audit and corporate recovery. More recently, he was the lead consultant for several Spring Singapore-supported business
consulting engagements. He has been a practicing member of the Institute of Singapore Chartered Accountants (ISCA) since 1995 and a Fellow of the Association of Chartered Certified Accountants (ACCA) since 1996. Paul is also a Member of the Singapore Institute of Directors (SID), an Accredited Tax Advisor (Income Tax and GST), an Approved Liquidator and Practising Management Consultant. Prior to joining InCorp Group, he was the Founding Partner and Managing Director of CA Trust Group, a full-fledged professional services group. Paul currently serves as an independent director on the Boards of four Singapore public listed companies; Sin Ghee Huat Corporation Ltd, Serial System Ltd, Second Chance Properties Ltd and China Sunsine Chemical Holdings Ltd.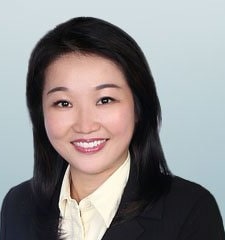 See Mee Lee
CA / ACIS / CFE / ATP (Income Tax & GST)
Group Head, Compliance
Mee Lee has over 14 years of experience in accounting, audit, corporate secretarial and tax compliance work. Before joining InCorp Group, Mee Lee served as Director
(Accounting, Goods & Services Tax & Corporate Services)
of Asia Pacific Business Consultants, a premier tax and business consultancy firm, and held positions in international accounting firms where she managed a portfolio of industries ranging from banks and financial institutions, manufacturing companies, international schools, shipping and transportation companies to professional law firms.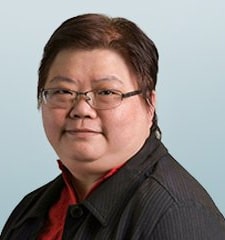 Christine Lim
Group Head, Corporate Secretarial Practice
As a company secretary with over 20 years of corporate secretarial experience in both, private and publicly listed companies, Christine's current portfolio includes more than 3,000 private limited companies spread across a broad range of industries. Her vast expertise includes advising
clients on new company incorporation, complex restructuring and ensuring all compliance requirements under the Companies Act are maintained to the highest of the standards of corporate governance.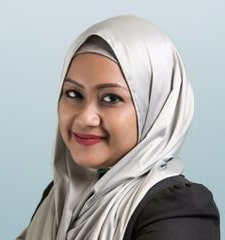 Mel A Bakar
Group Head, Immigration Practice
With over 7 years of being hands-on in all aspects of immigration matters, Mel has an in-depth knowledge of Singapore's rules & regulations. She specialises in Employment Pass and other Work Pass applications through the Ministry of Manpower as well as Permanent Residence and Long-Term Visit Pass
applications through the Immigration and Check Points Authority. Her expertise also includes handling complex applications.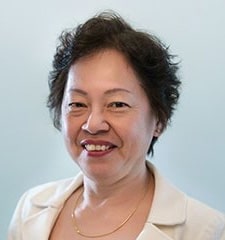 Ng Sio Ha, FCCA
Group Financial Controller
Sio Ha comes with 20 years of financial experience that spreads across manufacturing, shipping and service of the commercial sector. In her wide-ranging career, Sio Ha has helped numerous companies streamline their financial processes and
simultaneously achieve an effective mode of management reporting.
Let the experts in businesses and start-ups guide you
Our expertise in company formation, statutory compliance, accounting, tax, immigration, recruitment, insurance and consulting has helped thousands of companies get a headstart. Get yours today.