Branch Office in Singapore without Relocation
This package is for foreign companies that want to incorporate a branch office but have no plans of relocating staff to the country. To do this, companies have to appoint at least one resident agent (this is in accordance with the Singapore Company Act).
Our Singapore Branch Office Plus Nominee Agent Combination Package includes:
Singapore Branch Office Registration
Nominee Agent Services
Singapore Branch Office + Nominee Agent Setup Requirements:
1 Corporate shareholder
1 Singapore resident agent
A registered office address in Singapore
Singapore Branch Office with Nominee Agent Process Guide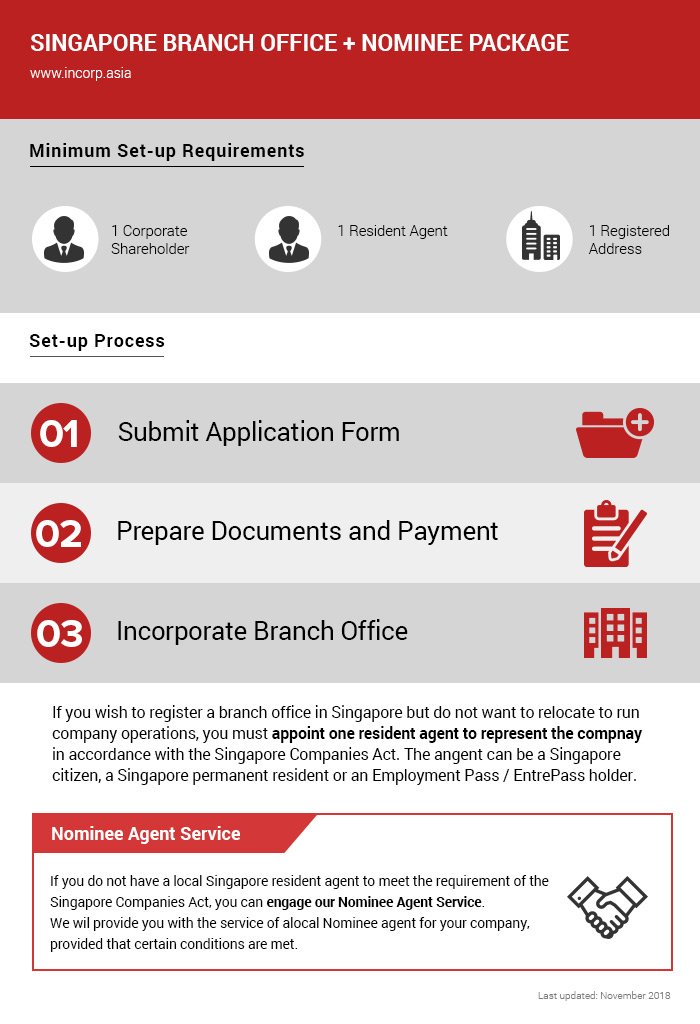 ---
Contact our Team:
Speak to the experts in branch office registration.
Our experts can take care of the Singapore branch office registration and provide personalized advice to meet your business's requirements.