Singapore Representative Office Setup
This package is for foreign companies that aim to form a Singapore Representative Office and relocate representative staff to the country. Generally, a representative office is a temporary administrative office that only manages and coordinates a foreign company's non-commercial activities.
This combination includes the following services:
Singapore representative office registration
Employment Pass application
Singapore Representative Office Setup Criteria:
Foreign entity's sales turnover must be more than US$250,000
Foreign entity must have been established for more than 3 years
Proposed no. of staff for the representative office should fewer than 5 people
---
Infographic: Singapore Representative Office with Employment Pass Package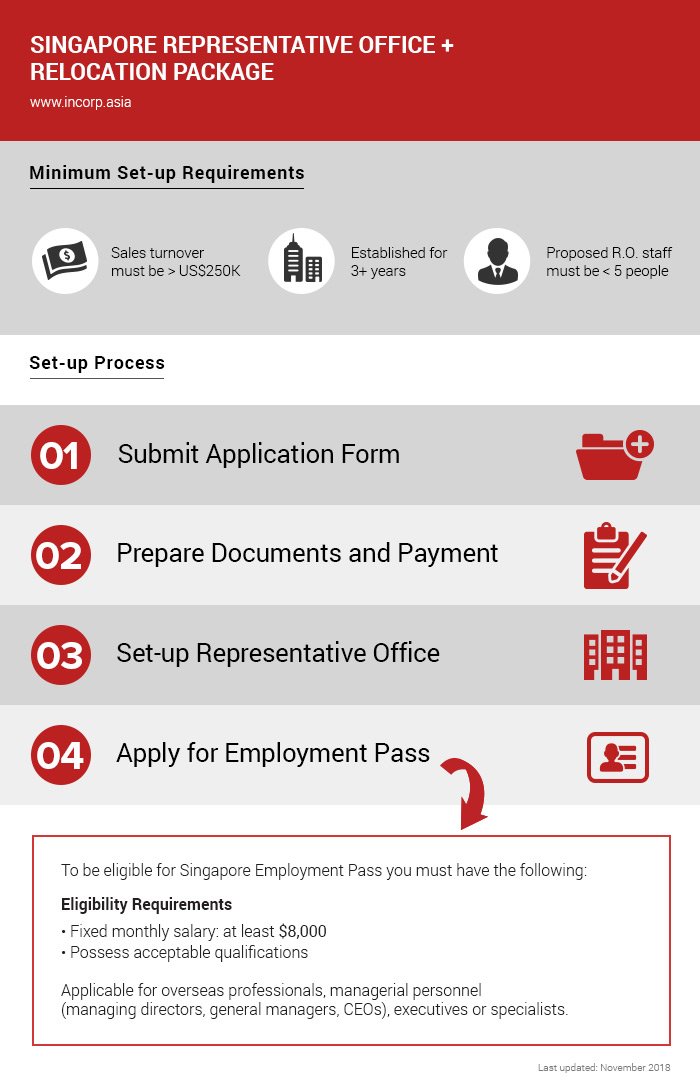 A representative office formation service that suits your needs.
Let us help you to set up a Singapore representative office fast and give you tailored advice on a full range of corporate solutions.