1 minute read
Translate: Chinese
India is the third-largest economy in the world by GDP PPP (purchasing power parity), a seventh-largest country in the world by area and second-largest by population. Liberalisation of the Indian regulatory framework has enhanced its attractiveness as a destination for foreign investors. Indian government agencies have a pro-business attitude, and they work closely with the business sector to promote economic growth.
InCorp makes it easier for you to do business in India
200+ Staff Strength
50+ Qualified Chartered Accountants (India), Company Secretaries, Lawyers, and other Professionals.
5+ years of Average Domain Experience
27 years – Average Age of Employees
Diverse work profiles and industry-wide and segmental wide exposure
Our India Service Offering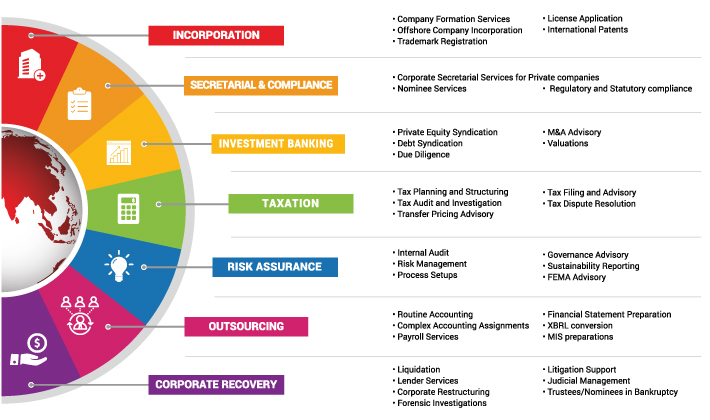 Our Presence
We have Pan India presence. Our office is in Mumbai, New Delhi, Bangalore, Chennai, Hyderabad, Kolkata + 9 more cities across India.
PAN India presence through 3rd party partners.
Contact our Team:
Our integrated ecosystem enables us to provide world-class corporate services fast and efficiently.