How to Incorporate a Company in Malaysia
For the registration of all businesses – including foreign companies – in Malaysia, the process of setting up a business entity is governed by the registrar of business commonly known as the Suruhanjaya Syarikat Malaysia (SSM) or Companies Commission of Malaysia.
The few incorporation options to choose from include:
1. Sendirian Berhad (SDN BHD), a Private Limited Company, or Berhad (BHD), a Public Limited Company:
These are companies limited by shares, which requires a minimum of one shareholder (Section 14 of the Companies Act 2016), at least one company director (Section 122 of the Companies Act 2016), and a company secretary. The documents to be lodged with SSM include a company constitution, Section 201 (statutory declaration by the company director(s) of not being either bankrupt or convicted of any offense), Section 236(3) (declaration by a person before appointment as Company Secretary), and identity cards/passports of all the director(s) and the company secretary. The main difference between SDN BHD and BHD is that the former can't have more than 50 shareholders and its shares are not open to the public, unlike the latter. Do note that in Malaysia, there is also the option of incorporating a company unlimited, whose incorporation procedure and documents required are the same as a company limited by shares. The only difference is, that the constitution of an unlimited company must state that the liability of its members is unlimited.
2. Sole Proprietorship or Partnership:
These can include any form of trade, commerce, profession, or activity done for profit, excluding those specified in the Schedule of the Registration of Businesses Act 1956 (ROBA 1956) and ROBA Rules 1957. If the business is entirely owned by an individual under his or her personal name, it is called Sole-proprietorship. If the business is owned by two or more persons but not exceeding 20 persons, it is known as a Partnership. Do note that the registration (for one to five years) can either be done at the SSM counter or online through the Ezbiz portal ezbiz.ssm.com.my and must be done within 30 days of the starting of the business.
3. Limited Liability Partnership (LLP):
This is an alternative business vehicle – formed by professionals such as Lawyers, Chartered Accountants, and Company Secretaries – regulated under the Limited Liability Partnerships Act 2012. Its salient features include flexibility in terms of formation, maintenance, and termination; protection of limited liability to its partners (meaning any debts are borne by the assets of the LLP and not that of its partners); and legal status of a body corporate capable of suing and being sued.
Over the last few years, SSM has made substantial efforts to transform and streamline Malaysian business registration processes online, depending upon which of the above types you choose from. Though the first step invariably would be to decide on a name and place it under reservation via the SSM's Malaysia Corporate Identity ("MyCoID") portal.
Related Read: Guide To Set Up A Malaysia Company
---
Incorporation of Company in Malaysia Under the Companies Act 2016 (for SDN BHD and BHD)
In general, there are three types of companies that can be incorporated in Malaysia – limited by shares (fee is RM1,000), limited by guarantee (fee is RM3,000), and company unlimited. All these have a few common features including a name, as well as one or more members and company directors.
But the most common type is a company limited by shares. If such a limited company has at least one director who has a principal place of residence in Malaysia and one promoter, it is a Private Limited company. (or locally known as SDN BHD)
While it is a public company (or locally known as BHD), if it has at least two directors who have a principal place of residence in Malaysia and a minimum of one promoter.
In terms of requirements, the following information is needed for the business registration of any of these companies in Malaysia:
Proposed Company Name
Either a Private or Public Company
Proposed Business Type
Registered Office Address
Business Address
Paid-Up Capital (minimum of RM1)
Details of Directors(s) and Promoter(s)
Declaration From Directors(s) and Promoter(s)
Declaration of Compliance From Individuals Responsible for the Incorporation
Additional Documents (if any)
When all steps are completed, SSM will issue a certificate of registration.
Do note that all companies in Malaysia must appoint a company secretary (who ordinarily has a principal place of residence in Malaysia ) within 30 days of incorporation. He or she must either be licensed by SSM, or a member of a professional organization prescribed by the Ministry of Domestic Trade and Consumer Affairs.
Overall, company secretaries in Malaysia are tasked with ensuring that your company complies with all the regulatory requirements including taxation, keeping proper accounts and bookkeeping, passing directors' and members' resolutions in a timely manner, as well as setting the financial year-end.
Moreover, for companies limited by shares, having a company constitution is non-mandatory.
---
How Can We Help
Regardless of what type of business entity you choose to incorporate in Malaysia, be mindful of the distinctive regulatory and legal requirements – both pre-and post-incorporation, that the country imposes. To assist you through the registration of your foreign company in Malaysia, this is where we can help, as InCorp Global is undoubtedly the leading corporate services provider in Singapore and Southeast Asia, with over two decades of domain expertise in providing such services as a group. To get started, contact us today for more information.
FAQs
How do I check my company registration number in Malaysia?
Once you have successfully obtained approval for your business incorporation in Malaysia, simply check the Certificate of Registration that will be issued to you. Your company registration number will be stated on it.
How long will the company incorporation process take in Malaysia?
If the documentation and information provided are duly completed, you can receive your Certificate of Registration within one business day when your company application under the SSM has been approved.
How much does it cost to incorporate a company in Malaysia?
As of the new Companies Act 2016, take note that a flat registration fee of RM1,000 will be required when registering your company online in Malaysia. For the registration of a foreign company, starting from up to RM1,000,000 on your nominal share capital, you will have to pay at least RM5,000 as your registration fee amount.
[feather_share]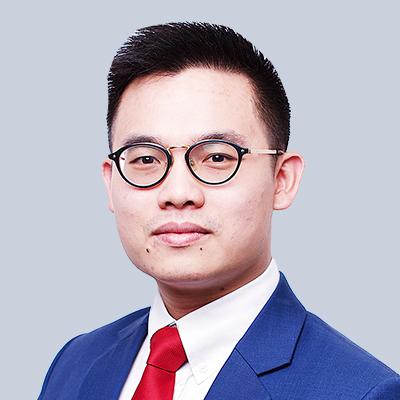 Adam Teh
Executive Director
Head of Corporate Secretarial & Financial Advisory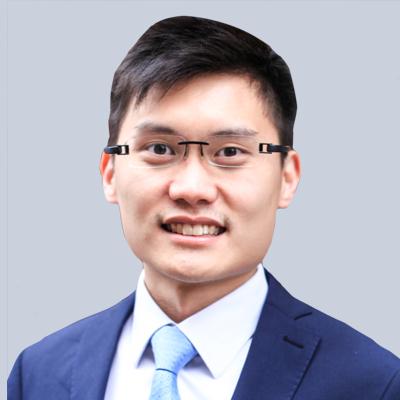 Lim Pei Hau
Executive Director
Head of Accounting & Business Advisory
Talk to the Malaysia company formation experts