InCorp Makes it Easier For You to Do Business in Singapore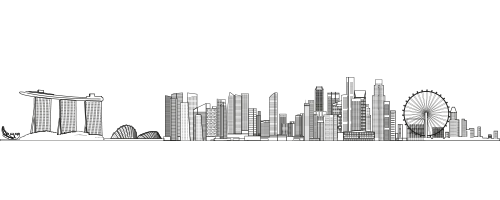 With exceptional location and a thriving economy, Singapore has become a top choice for businesses seeking to establish themselves in the Asia Pacific region. Boasting a stable political environment, low corporate taxes, and a pro-business Government, Singapore is undeniably one of the leading business destinations globally.
At InCorp Global, we simplify the process of incorporating a new company or registering your business in Singapore ACRA. Our team of business experts will assist you through each step of the business process, from accounting bookkeeping, corporate taxation, PEO to payroll management, ensuring your journey is smooth, stress-free, and successful. Trust us to handle your accounting and finance paperwork while you focus on growing your new business with confidence.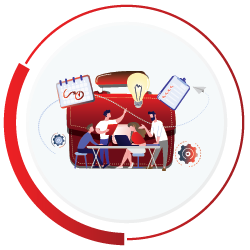 Incorporation & Corporate Secretarial
8,000+Legal Entities
700+New Company Incorporations Annually
100+Listed Companies
50+Team of Experts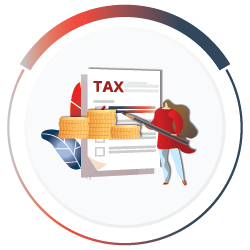 Accounting &
Tax
480,000+Annual Transactions
4,000+Accounting Clients
3,500+Tax Clients
80+Team of Experts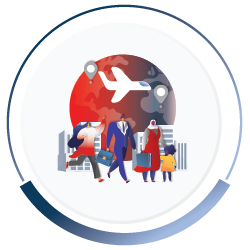 HR, Payroll & Immigration
26,000+Payslips Processed Annually
1,500+Work Visas Processed Annually
10+Team of Experts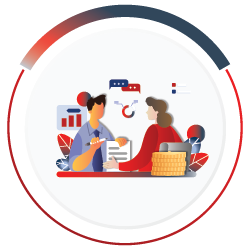 Advisory & Consulting
300+Annual Projects
200+Public Listed Companies, MNCs & Private Companies
50+Government Ministries & Statutory Boards
30+Financial Institutions
50+Charities & IPCs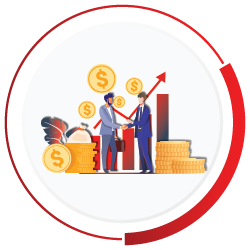 Fund Structuring & Family Office
70+Single Family Offices
60+Fund Entities Serviced
---
We Offer a Full Range of Corporate Services in Singapore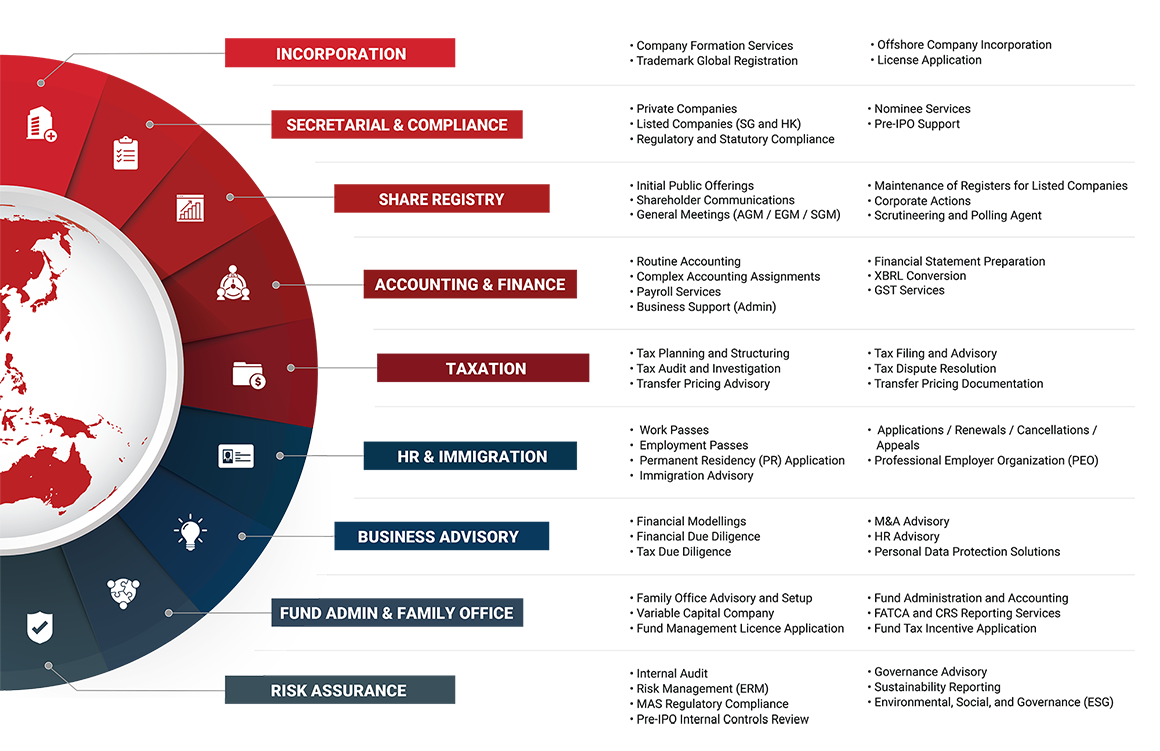 ---
Explore Our Singapore Insights
Our Singapore address
30 Cecil Street, #19-08 Prudential Tower, Singapore 049712
Our integrated ecosystem enables us to provide world-class corporate services efficiently