InCorp Hong Kong
email address:
phone:
whatsapp: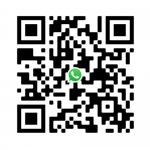 LOCAL ADDRESS:
Unit 1307A, 13/F., Two Harbourfront, 22 Tak Fung Street, Hunghom, Kowloon, Hong Kong
Setup or expand your business in Hong Kong seamlessly with InCorp.
Please fill up the form below and our team will get in touch with you promptly.
Please Do Not use this form for job enquiries. Check out our Careers page.
* indicates mandatory input fields