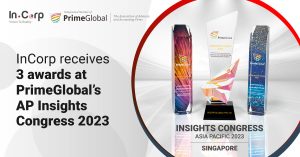 Singapore, 21st April 2023 – InCorp Global, a leading provider of corporate solutions and business advisory, received three prestigious awards at PrimeGlobal's Asia Pacific Insights Congress Event, held in Singapore from April 14th to 17th 2023. 
InCorp was recognised with the Leadership, Rising Star, and Appreciation Awards. Eric Chin, Group CBDO of InCorp Global said:
We are honoured to receive these awards despite being a relatively new member of nearly 2 years. The Association has assisted InCorp's clients to internationalize globally as well as facilitated many foreign companies to expand into Asia.  The Association strengthens our continuous commitment to providing professional standards of service and advisory to our clients as well as our contribution to PrimeGlobal and its member firms. I wish to specially thank Steve, George, and the Primeglobal team for these awards."
Participating as one of the keynote speakers, Eric also shared valuable insights on the opportunities Singapore offers as a global wealth magnet. 
The AP Insights Congress Event brought together more than 90 members of the association from around the world to discuss the latest trends and best practices in the accounting industry. Insights on Business Opportunities, Talent Development, and Technology as well as networking opportunities were shared and organised to nurture deeper connections between PrimeGlobal member firms.  Our Group CBDO, Eric, is also slated to be officially appointed as a Director of the PrimeGlobal Global Board in addition to his current role as a member of the Primeglobal Asia Pacific Regional Council.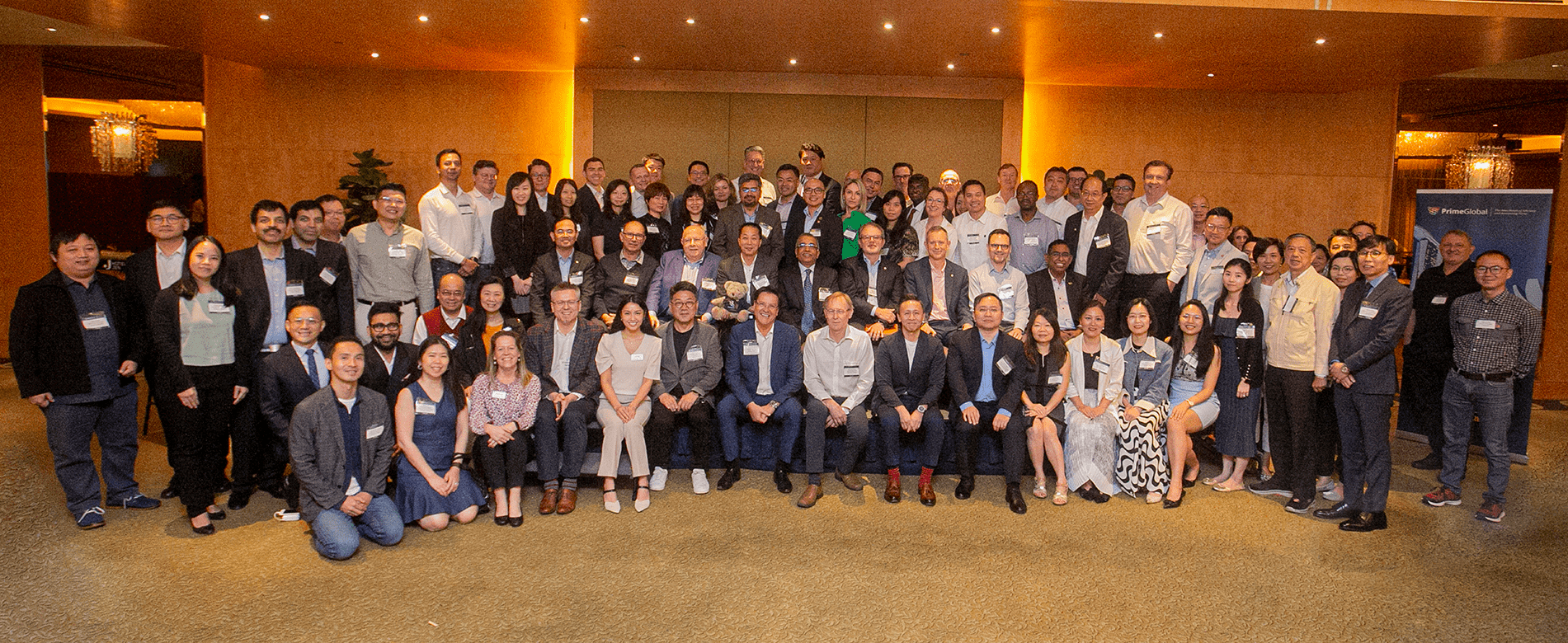 ---
About PrimeGlobal
PrimeGlobal is one of the largest associations of independent accounting and consulting firms in the world, comprised of over 300 member firms in more than 100 countries. PrimeGlobal's members offer a wide range of services to clients, including audit and accounting, tax, and business advisory services. The association's mission is to help its members provide exceptional service to their clients and drive success through collaboration and knowledge sharing.
---
About InCorp Global
Headquartered in Singapore, InCorp Global is a leading provider of corporate services and business advisory with an established APAC presence across 8 countries including Australia, Hong Kong, India, Indonesia, Malaysia, the Philippines, and Vietnam. 
InCorp specializes in a broad range of corporate advisory services in the region including Entity Formation, Secretarial and Compliance, Share Registry, Accounting, Tax Advisory, Immigration, Business Advisory, Fund Structuring and Administration, Family Office Advisory, and Risk Assurance.
The group services more than 15,000 corporate clients across various industries and sizes, including fund managers as well as family offices. In May 2021, InCorp secured a strategic growth investment from TA Associates.
Turn your vision to reality with Asia's leading corporate service provider.
More on Press Releases