8 minutes read
The goal you have in mind when you open a business is to make money. But not just an average amount of money. You want to make big money — a multimillion-dollar business operation. Some entrepreneurs realize this dream, and they happily continue to build their business with no end in sight. For other entrepreneurs, there is a desire to exit their business once it reaches a certain stage.
Many entrepreneurs have the mindset they will build their business to be as great as possible. But there are now more entrepreneurs who view their companies as a cash-generating asset, which can be built up for the sole purpose of selling at a substantial price. Such individuals are considered serial entrepreneurs. They build valuable, profitable businesses, only to sell them after a few years to move on to the next venture.
If you are interested in selling your business in the future, this article will help you position your business for its big sale.
Know why you are selling your business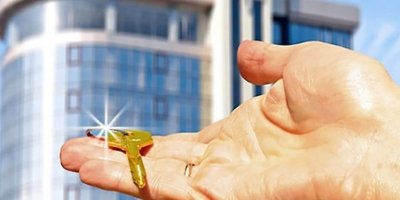 If you have a successful business that is achieving great things in the marketplace, people will likely approach you and offer to buy your business. This may not have been an initial thought you have had before, but the proposal now has your mind wondering how much you can actually sell your business for. After all, you did build your business from the ground up and do enjoy the company you have built. However, you may have a desire to start a new business or take time off to enjoy the fruits of your labour. Whatever the case may be, you want to know what actually motivates you to sell your business before jumping at any offer presented to you.
There are a few things to consider before you proceed with discussions about selling your business. What price do you consider your business is worth? What variables will make you consider taking an offer at a lower price? Are you only willing to only do a cash sale, or both cash and equity? Beyond price, you must determine if the buyer is a good fit for the company you have established. You also need to determine if you want to sell and exit the business entirely or stay on in some capacity.  Knowing these very important things will help make the sale an easier process when final agreements are signed.
Related Read: Key business brokerage services
Consider the risks and rewards for selling
The price of doing business is that it always comes with risks and rewards. The same goes for when you decide to sell your company. Therefore, you want to be sure that you identify the best option possible, so you do not regret making the sale afterward.
When it comes to selling your company, you have many options to choose from, with each having their own advantages and disadvantages. Your options include the following: selling to another company, listing your company on the stock exchange, finding a partner, letting employees buy into your company, or selling a specific division of your company. You have many options that can even be combined together to help you generate more cash for your business.
When it comes to these different options of selling, you must know that each specific option has different requirements that you must consider. Therefore, it is wise to talk to someone who has been in your shoes. You can gain a better understanding of what works best for your particular situation. This will help you make a more informed decision.
Related article: Business Exit Strategy
Seek counsel from experienced advisors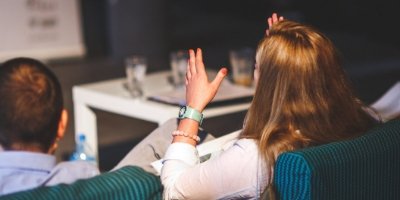 It can cost you a serious amount of money if you choose to rely on your instincts, rather than knowledge. You want to make certain that the right decision is being made because contracts cannot be broken once they are signed. Therefore, consult with lawyers, accountants and business advisers like us, who have experience with business mergers and acquisitions. These are the individuals who can help you navigate the complex process of a business sale.
When considering a business sale, you want to get a proper valuation of your business. This process requires you to share sensitive information about your business the general public is not aware of. Therefore, choose an experienced, adviser who is trustworthy and has a successful track record. Do your homework about the individuals you are considering and be sure to follow up with past clients who can be a great source of reference.
Once you hire these individuals, be sure to follow the advice they give you. This working relationship requires that you are cooperative, allocate the time to review prepared documents, follow the sales strategy they recommend and research their list of potential prospects. If you want to ensure the best outcome possible, be sure to provide your advisor with an incentive to for a job well done.
Related Read: Initial due diligence
Make sure your business plan is poised for long-term success
Your business plan is one of the most important pieces of documents. It lays the groundwork for how your business operates, its financial profitability, and how it will succeed in the future. The potential buyer of your company will want to review your business plan to ensure that they are purchasing a company that is built for long-term success. An astute buyer will want to know the plans for revenue growth, your customer demographics, how your product/ service works, the marketing strategies you utilize, the cash flow of the business, and how/ if your company has achieved profitability.
If your goal is to sell your business, you need to know the revenue goals and timelines for when those goals need to be accomplished. It is wise to draw up an exit plan that outlines what you consider the point in which your business can successfully be sold. Also, be sure to create a list of potential buyers who you believe would be interested in purchasing your company. This helps to ensure you are prepared for a sale when approached — rather than being caught off guard and scrambling to put such information together.
Know the risks involved in the business sale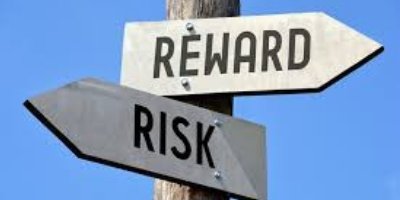 Before you rush into selling your company, you must know that due diligence must take place for all parties in the transaction. This can be a frustrating time since it can take months or even years before an agreement is reached and a contract is signed. After all, this process involves providing pertinent information and explaining decisions made in that past that may affect the company in the future. Therefore, during this time, it is very important that you ensure your company continues to hit its targets and achieve the growth goals established in the business plan. Buyers want to ensure that the business they are buying into is actually worth the investment. If doubt arises, they will have no problem backing out of the deal.
You must also ensure the buyer is aligned with your vision. This means understanding and supporting your growth plans and having shared values in regards to the business. In order to execute a successful business sale, the buyer must understand your business's goals and be a good fit for the company culture. Do not get distracted by the potential money that awaits you once the sale is finalized. If you want to demonstrate that your company is worth the asking price, remain focused and keep executing the plans that are in place to be achieved.
Create your own exit strategy
When it is time to step away from your business, you must know how and when that decision will be made. Do you want a complete exit from the business or do you want to transition from the business over time? This can be hard to swallow when you have people telling you how they plan to change the business to fit their standards. You must determine what works best for you, so you will not be put in a position where you feel you have made the wrong decision.
Exiting your business is definitely not an easy decision. No matter how much money you are receiving from the sale, it can be hard to step away from something you worked hard to build. With this being the case, you want to take the time to determine your next move. For example, you can learn a new skill you never had time for, travel around the world, take a long vacation with your family, or mentor other entrepreneurs. You may even decide to start another company. Whatever you decide, make sure the decision makes you happy and is worth your while to sell your business.
Our experienced advisors can help you develop and execute a tailored business exit strategy that will be beneficial to all parties.