About InCorp
As the leading provider of professional corporate solutions for businesses in Singapore, InCorp Group delivers an integrated ecosystem for those looking to establish their first office or expand their existing operations in Singapore and beyond.
We are the only Singapore-based corporate solutions company to have a presence in seven South-east Asian countries to provide diverse expertise and tailored advice that benefits businesses from all over the world.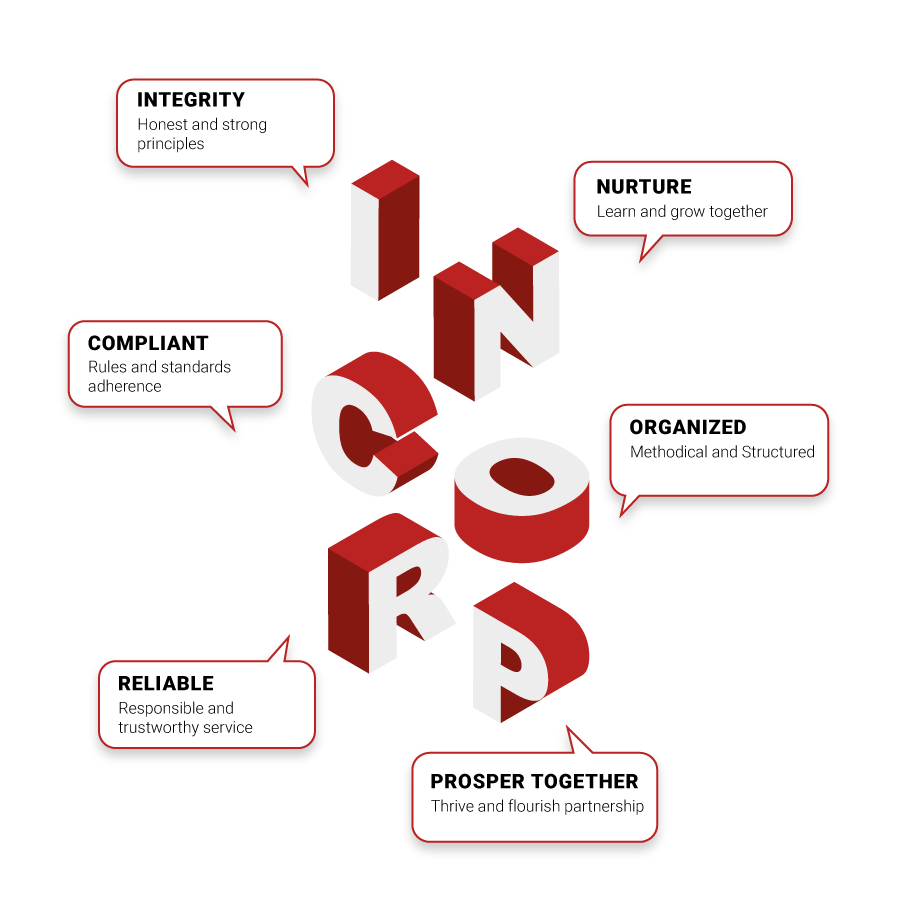 We specialise in Business Incorporation, Secretarial & Compliance, Share Registry, Outsourcing, Accounting, Taxation, Immigration, Business Advisory, Risk Assurance, and Corporate Recovery are dedicated to supporting your business from its conception.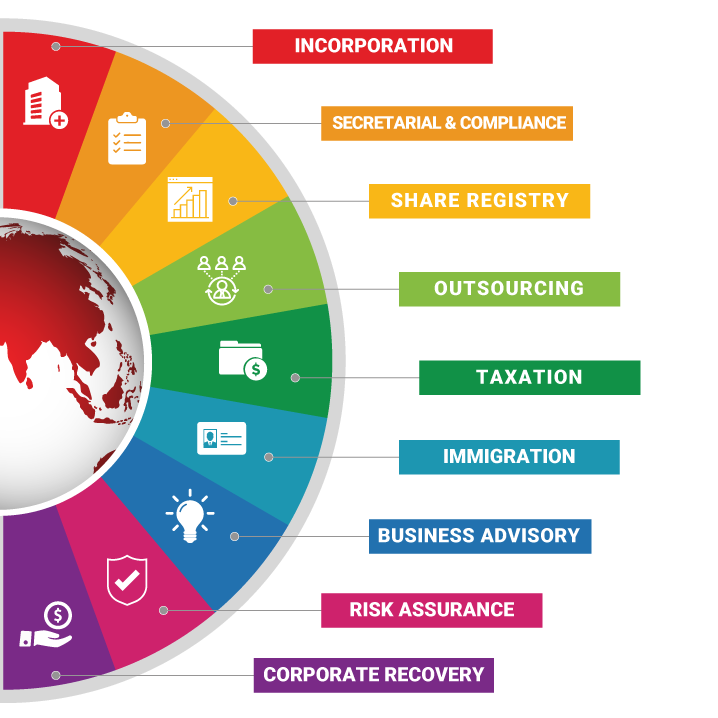 ---
Commitment to you
Our Service Leaders offer ongoing support and advice after your company is successfully registered, keeping you informed of changes to regulations that directly affect you, leaving you to focus on strategies that maximise profitability and productivity in the workplace.
Vision & Mission
To be a leading Pan-Asian corporate solutions provider and a partner of choice to our customers for their business expansion needs internationally.
Be an organization that:
Is knowledge centric and offers expert advise to our clients
Facilitates intelligent and informed decision making for our clients
Delivers value to its shareholders
Values its people and rewards their performance
---
Board of Directors
Investors
In.Corp was founded with the support of EQT, a leading alternative investment firm with approximately EUR 30 billion in capital across 21 funds. With total sales exceeding EUR 17 billion and approximately 100,000 employees, EQT's portfolio features businesses from all over the world, including Europe, Asia, and the US. With investments focused on private capital, real assets, and credit, they are guided by an overall aim to develop established companies into market leaders, promoting long-term growth and creating value through tailored expertise and advice. Learn more at about EQT.