InCorp Group offers the full range of professional services for companies planning to establish a hub or headquarters in Singapore. With our premium services, you will remain fully compliant with Singapore law and enjoy ongoing support from teams across the InCorp Group.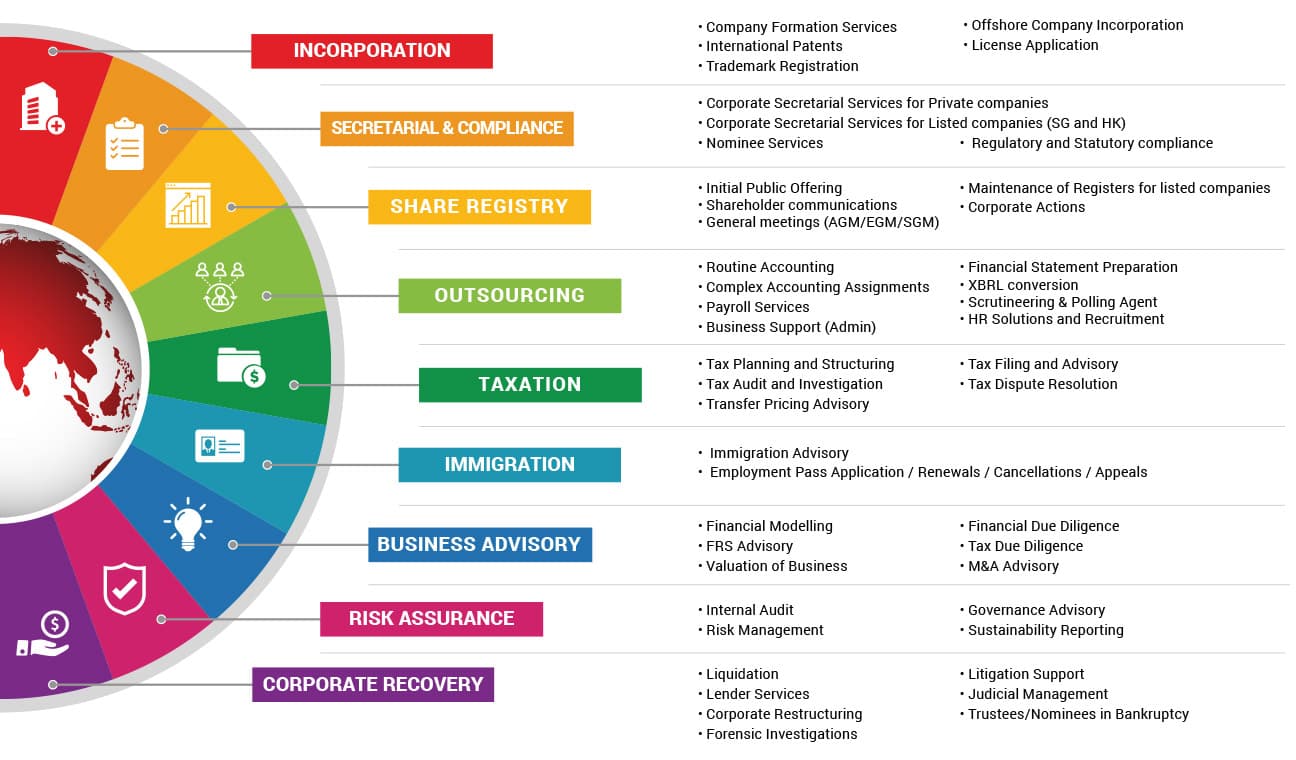 InCorp Regional Services is ready to help you kick-start your business in the following jurisdiction
Let the experts in businesses and start-ups guide you
Our expertise in company formation, statutory compliance, accounting, tax, immigration, recruitment, insurance and consulting has helped thousands of companies get a headstart. Get yours today.