3 minutes read
Companies that plan to carry out substantive business activities in Singapore can potentially tap on relevant government incentives. This enables companies to make more holistic assessments to help them determine
a) the appropriate suite of business activities and functions to a base outside of their home markets, and
b) the real investment costs of these decisions.
How InCorp Can Help
At InCorp Global, our experts are well-placed to help your company to streamline this process. Our goal is to help your company optimise your investment costs, improve your long-term return on investment and drive sustained growth.
These benefits fall under two broad categories: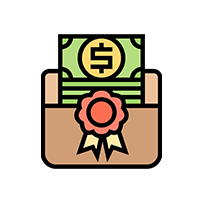 Grants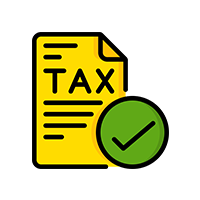 Tax Incentives
---
InCorp's corporate incentives advisory services can be broken down into four stages:

Advise – We structure your business footprint in Singapore and the wider Asia Pacific, and devise expansion strategies to accelerate your business growth.
Identify – We recommend specific government incentives based on our understanding of your current and future business priorities.
Execute – We prepare your business plan and government incentive application, which includes liaising and negotiating with the relevant authorities, and addressing subsequent milestone reporting requirements.
Expand – We leverage our regional networks to identify and apply for other relevant government incentives as your business footprint in the Asia Pacific grows.
Besides companies, InCorp Global can also assist governments and economic development authorities in either reviewing or designing your suite of corporate incentives. Our aim is to enable governments to maximise economic value capture through the design and implementation of the right suite of incentives that promote foreign direct investment and business transformation objectives.
Please contact our team today to kickstart a conversation on how InCorp Global can assist you.
---
Contact our Team:
Frequently Asked Questions
Corporate Incentives are a suite of government incentives offered to businesses that would like to establish or expand their operations in Singapore. These incentives allow Singapore to remain an attractive destination for business expansion.
To apply for corporate incentives, you must ensure that your company is eligible. InCorp's experts can help you navigate and identify the incentives most suitable for you.
There are several types of corporate incentives in Singapore, each geared towards a different industry, business structure, or social goal. These include but are not limited to:

Special Situation Fund for Startups (SSFS)
Pioneer Certificate Incentive (PC) & Development and Expansion Incentive (DEI)
Finance & Treasury Centre (FTC) Incentive
Tech@SG Programme
Research and Innovation Scheme for Companies (RIS(C))

Our experienced team can provide you with the right advice and enable you to select the most appropriate Corporate Incentive, focus on generating your revenue and grow your company in Singapore and beyond.
Let InCorp help you maximise corporate incentives in Singapore