4 minutes read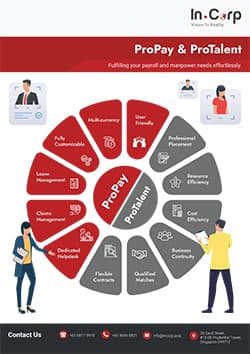 Simply elevate your payroll routine with ProPay

Download the brochure
Payroll Management Services
Under the Employment Act, you must pay your employees' salaries at least once a month and within seven days of the end of the salary period. For Singapore citizens and permanent residents, you also need to contribute to their CPF accounts. The government-backed "Work Right" Campaign now gives employees an opportunity to flag up any late payments of CPF funds, so it's absolutely imperative you have a streamlined system in place.
How InCorp Payroll Management Works
Upon engagement of our Payroll Management Services, an Accounts Manager is assigned to you to work on your payroll requirements. He will review and organize the information you submit to us, and subsequently create and maintain a payroll ledger based on the data. In addition, he will make salary payouts and submit all required payroll taxes according to your instructions.
In.Corp Payroll Process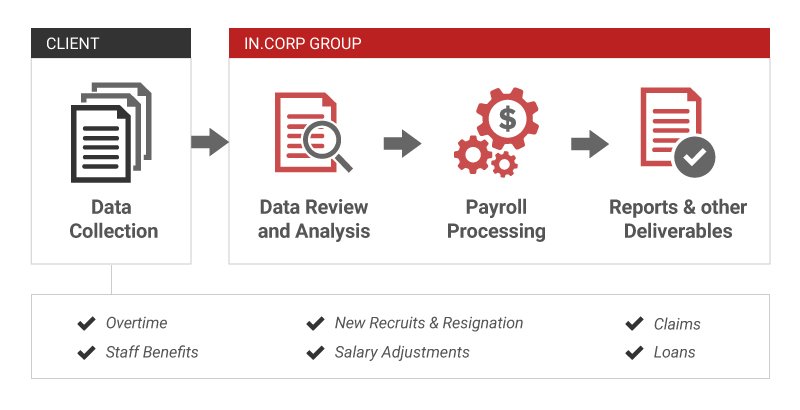 In.Corp Payroll Cycle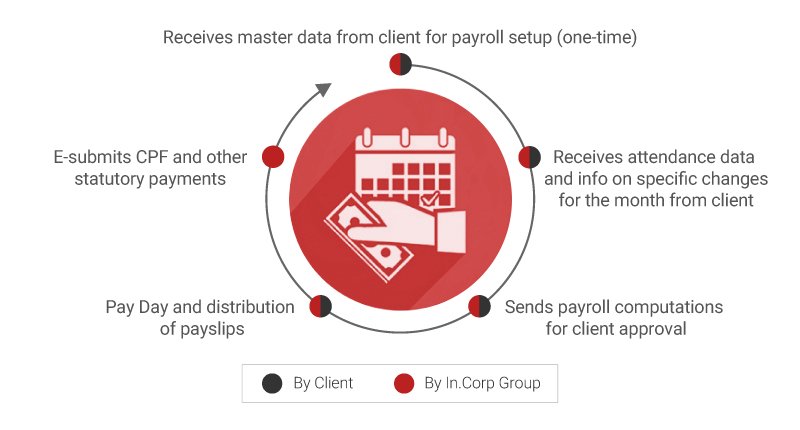 ---
ProPay – Proprietary Cloud-Based Payroll Software
What is ProPay?
Fully hosted on the cloud, our in-house payroll management software brings your business more convenience than ever.  ProPay is tailored to simplify and ease the payroll process for the end-users. It gives you an option to choose from using the cloud-based payroll system, leave management, and claims to oversee part or full payroll functions of your payroll department. This software reduces the administrative load of managing complex payroll tasks with exclusive features that let you get a hold of the payroll.
Key ProPay Features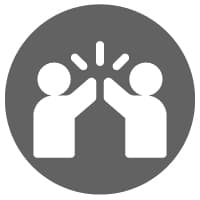 User-friendly
A simple dashboard interface that allows you to navigate the system with ease and enables your payroll tasks to be completed in a few clicks.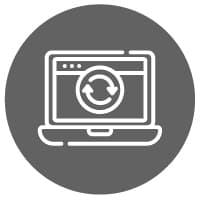 Fully Customisable
Incorporate your very own company branding into the software with customisable logos.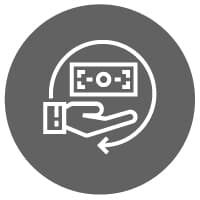 Claims Management
No more worrying about miscalculations or errors made in manual expense claims. With Propay, you can save time and seamlessly manage every claim.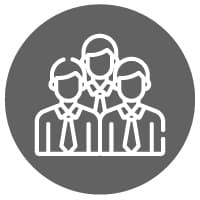 Leave Management
Stay updated on your employees' leave without having to check with them over and over again. You and your employees can easily access the software to block and track leaves.
---
Approve leave requests conveniently from a central dashboard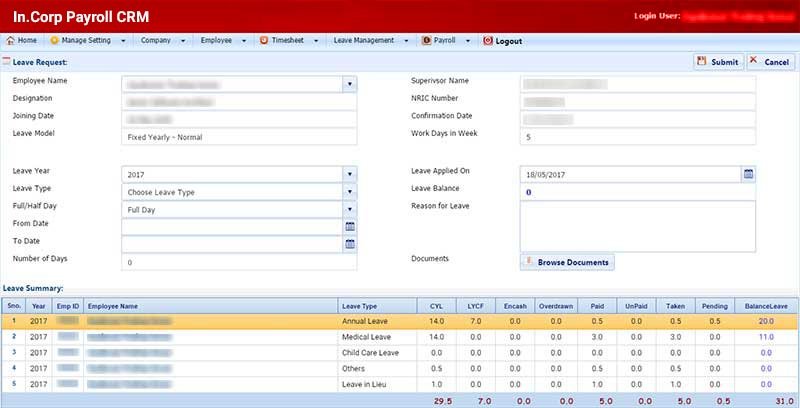 View all-inclusive leave request details and retrieve summaries of leave transactions by employees

Review timesheets that track working hours and attendance accurately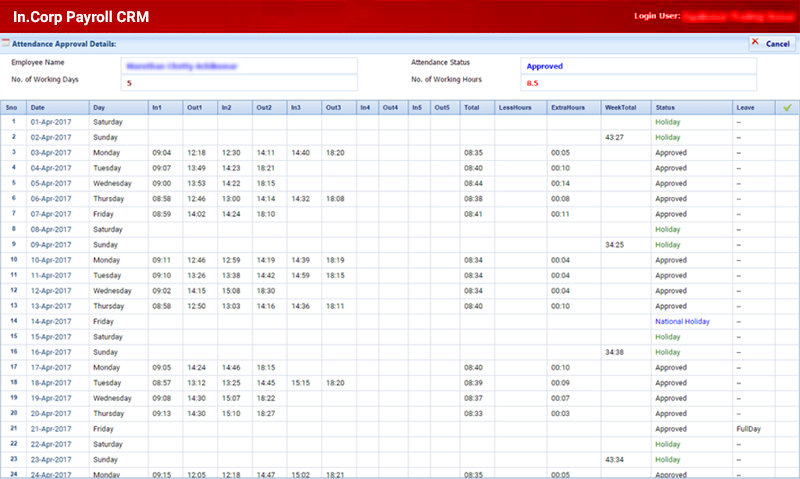 Our Payroll Management Services include:
Salary computing on a monthly, bi-weekly or weekly basis.
Salary payout to employees by cheque or via bank transfer (i.e. GIRO)
Computing gross to net salary and CPF
Central Provident Fund (CPF) registration and monthly payment in a timely manner
Submission of Auto-Inclusion Scheme (AIS) with the Inland Revenue Authority of Singapore (IRAS)
Submission of GML, IR21, CPF refund, government statistical forms, NS MUP etc.
Issuance of IR8A Form for personal tax – this includes annual filing returns.
Preparation of payroll journals and reports for Accounting & Management purposes
Issuance of payslips (electronic/hard copy)
Access to Online Claim Management Portal
Access to Leave Management Portal
Access to Online Payslip Portal
---
InCorp offers the following related services
---
Contact our Team:
Reduce costs and save time by outsourcing your Payroll & Expense Claim Management
Reclaim full control over your Payroll and Expense Claim process with our transformative Management Software. Be attended to by a dedicated Payroll & Expense Claim specialist when you use our services or software.