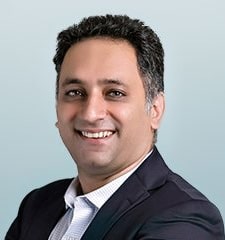 Atin Bhutani
Group CEO
With over 12 years of experience in Corporate Banking, Structuring, Deal making, Consultative selling and CRM, Atin has had a proven track record in Banking, IT and large conglomerates. Before joining InCorp Group, Atin was the Country Head of MNC Corporate Banking with HSBC. In this role, he set up the Multinational coverage team for HSBC in Singapore, grew the business at a CAGR of 30% over 4 years and established a Regional coverage team advising and assisting the clients across Asia. Successful at conceiving, managing and aggressively growing businesses, Atin has been regularly assisting Multinationals with their Pan Asian expansion, Corporate finance, Treasury and Banking solution delivery.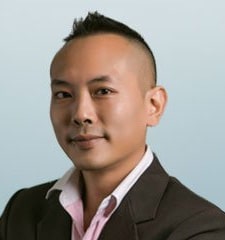 David Lee, FCCA / CA (Singapore) / ATP (Income Tax & GST)
Group CCO
David has over 16 years of broad experience in financial management, business administration, strategy development and change management. He started his career as an external auditor with a Big 4 firm where he spent 7 years, cumulating as an Audit Manager specializing in securities broking houses. Prior to joining the InCorp Group, David held various senior positions within the business outsourcing industry, including simultaneously leading both the internal finance and client facing teams of a major outsourcing company. As CCO, David presides over the global finance, human resource, M&A and other various functions of the Group.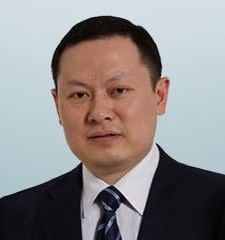 Allan Jiang, Professional Tax Certificate (Foreign Taxation)
Country Head, China
Allan comes with more than 21 years of experience in tax compliance and tax advisory work in China, specifically with regard to the taxation of foreign enterprises. Prior to In.Corp Group, Allan served as Co-Founder and Tax Director of Asia Pacific Business Consultants (Shanghai), and held appointments as Tax Manager (Shanghai) in British Petroleum and Auditor (Audit Division) at Chongqing State of Taxation Bureau. Allan's focus is on aiding clients with tax-efficient corporate structures for foreign investments in China, M&A deals, negotiations with the China tax authorities on complex tax issues and applications for tax incentives / subsidies, as well as tax optimisation and planning. Allan holds a Professional Tax Certificate (Foreign Taxation) from Hunan Taxation College (governed by the State Administration of Taxation).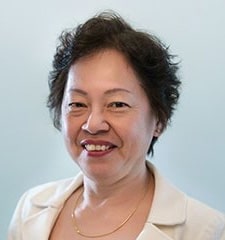 Ng Sio Ha, FCCA
Group Financial Controller
Sio Ha comes with 20 years of financial experience that spreads across manufacturing, shipping and service of the commercial sector. In her wide-ranging career, Sio Ha has helped numerous companies streamline their financial processes and simultaneously achieve an effective mode of management reporting.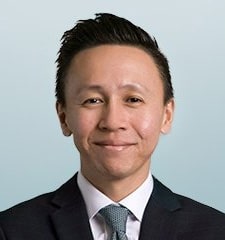 Eric Chin
Group Head, Business Development
Eric has extensive experience of working with local SMEs/Corporates as well as Regional Headquarters / Subsidiaries of international MNCs based in Singapore and across the APAC region. With 11 years of track record as a corporate banker along with a sound understanding of most type of businesses, Eric's focus is to help companies grow and develop in Singapore and subsequently, in APAC.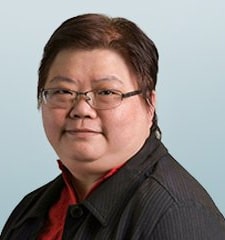 Christine Lim
Group Head, Corporate Secretarial Practice
As a company secretary with over 20 years of corporate secretarial experience in both, private and publicly listed companies, Christine's current portfolio includes more than 3,000 private limited companies spread across a broad range of industries. Her vast expertise includes advising clients on new company incorporation, complex restructuring and ensuring all compliance requirements under the Companies Act are maintained to the highest of the standards of corporate governance.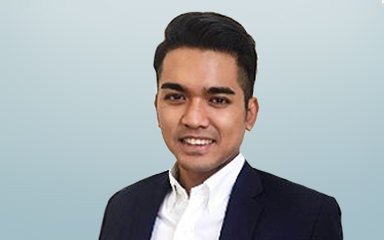 Arif Gafar
Group Head, Recruitment
Arif is an experienced recruitment consultant with a rich exposure in working with a number of large public and private sector organizations. At InCorp Group, Arif is responsible for helping our clients find the best and the most talented resources across a multitude of disciplines – viz. Accounting, Finance, Sales, Marketing, HR, Legal, IT, Supply Chain and several others – in both, permanent & contract roles.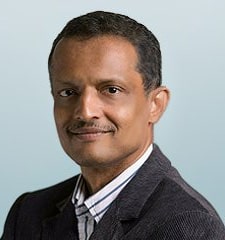 Satish Bakhda
Group COO
As the Chief Operating Officer of Rikvin, Satish has been responsible for growing the company from a simple one-man operation to a highly specialized team of qualified company secretaries, accountants and tax specialists. As a thought leader, Satish draws upon a variety of cross-industry experience from his 25-year career – helping clients with strategy and other general management challenges on a daily basis.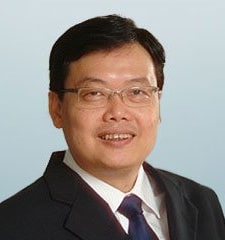 Kenny Lim, FCA (Singapore) / MSID
Group Head, Tax Advisory Practice
Kenny has over 28 years of experience in corporate / individual income tax and goods & services tax consulting and advisory, specifically for regional and cross border transactions. Before joining In.Corp Group, Kenny was the Founder and Managing Director of Asia Pacific Business Consultants, a premier tax and business consultancy firm, and held several management positions with British Petroleum, UOB Asia Ltd, KPMG, Macquarie Investment Pte Ltd., Price Waterhouse and the Inland Revenue Authority of Singapore. In his three-decade career, Kenny has assisted numerous Singapore and multinational companies in obtaining favourable tax concessions and rulings from tax authorities.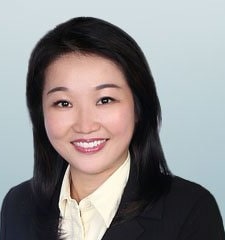 See Mee Lee, CA / ACIS / CFE / ATP (Income Tax & GST)
Team Head, Accounting & Corporate Services
Mee Lee has over 12 years of experience in accounting, audit, corporate secretarial and tax compliance work. Before joining In.Corp Group, Mee Lee served as Director (Accounting, Goods & Services Tax & Corporate Services) of Asia Pacific Business Consultants, a premier tax and business consultancy firm, and held positions in international accounting firms where she managed a portfolio of industries ranging from banks and financial institutions, manufacturing companies, international schools, shipping and transportation companies to professional law firms.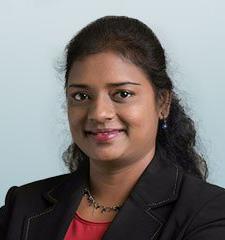 Uma Devi, CA (Singapore)/FCCA
Group Head, Accounts and Tax Practice
With a multifaceted exposure in almost every industrial sector, Uma is a Chartered Accountant in Singapore, and a member of the Institute of Singapore Chartered Accountants (ISCA). Having been in the trade for over 18 years, she is now heading a team of devoted accountants and tax specialists – all of whom are devoted to assist our clients with utmost expertise.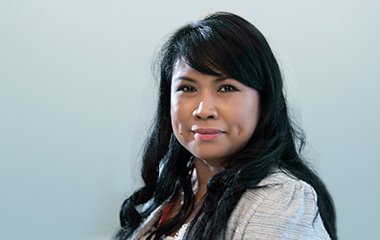 Salmiah Binte Sarpiai (Mimi)
Team Lead, Corporate Secretarial Practice
With 16 years of corporate secretarial experience, Mimi ensures that new entrepreneurs start on the right footing by guiding them through each step of company formation with expert detail. From opening of bank account, to providing support on legalisation of documents – Mimi & her dedicated team of professionals provide a widespread of corporate secretarial services & complete management support along with consulting services for liquidation, litigation and trademark applications.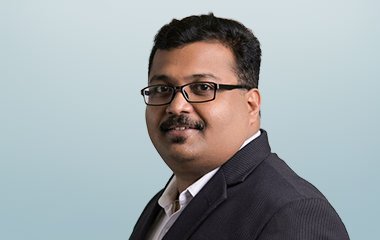 James Nuben
Team Head, Tax / Payroll
James has over 17 years of experience in commercial compliance, taxation, payroll and accounting. He holds membership in the Association of Taxation Technicians Singapore (ATT), and currently leads a team of tax and payroll specialists dedicated to serving clients and their payroll accounting needs.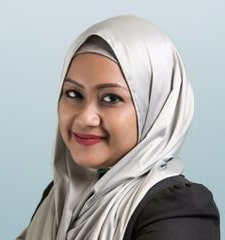 Mel A Bakar
Team Lead, Immigration Practice
With over 7 years of being hands-on in all aspects of immigration matters, Mel has an in-depth knowledge of Singapore's rules & regulations. She specialises in Employment Pass and other Work Pass applications through the Ministry of Manpower as well as Permanent Residence and Long-Term Visit Pass applications through the Immigration and Check Points Authority. Her expertise also includes handling complex applications.
Let the experts in businesses and start-ups guide you
Our expertise in company formation, statutory compliance, accounting, tax, immigration, recruitment, insurance and consulting has helped thousands of companies get a headstart. Get yours today.