An announcement was made by the Ministry of Manpower (MOM) on 5 September 2017 regarding the introduction of a new Work Pass (WP) card with a QR code and a free SGWorkPass mobile application.
Contrast between the Old and New Work Pass (WP) Card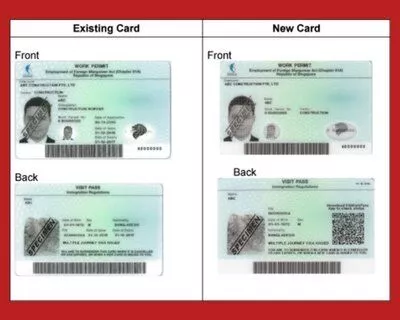 | | OLD WORK PASS CARD | NEW WORK PASS CARD |
| --- | --- | --- |
| Date of expiry | Printed on WP card | Embedded within QR code on WP card |
| Method of Verification | Physical examination of printed date of expiry on card | Digital scanning of QR code on card with the SGWorkPass mobile app to get date of expiry |
Timeline of New WP Card and SGWorkPass Mobile App
MOM will start issuing the new WP card from 15 September 2017 to work permit holders in the Marine Shipyard and Construction sector and to other work pass holders in the coming months. Existing WP cards will remain valid and pass holders will receive their new cards as and when they renew their work passes.
Users without smartphones can still use the following existing e-services on MOM's website to check on pass status:
Work Pass Online (WPOL)
Employment Pass Online (EPOL)
Check Work Pass Status
The SGWorkPass app can be downloaded for free on the Android and Apple Store immediately.
More on Business Blogs