Why Kyyte Chose to Setup its Business in Singapore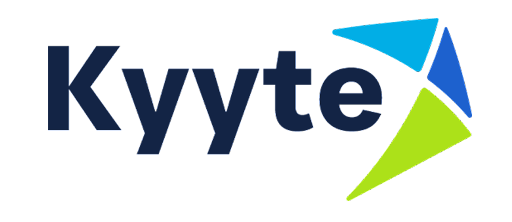 Kyyte's founder, Luke Joyce, has lived and worked in Singapore since February 2016 and expresses that the working environment in this city state truly is a global business hub. 
Singapore is strategically located in Southeast Asia, giving easy access to the thriving markets of the Asia Pacific. It offers endless opportunities to connect with diverse cultures and economies.
But that's not all. Singapore has a business-friendly environment that supports growth and innovation. The infrastructure is excellent, the political stability is solid, and the legal system is well-developed with strong intellectual property protection. It's an ecosystem where entrepreneurs and businesses can thrive with confidence.
Let's not forget about Singapore's pro-business policies. The government has implemented various initiatives to attract foreign investment and foster entrepreneurship. The ease of doing business index consistently ranks Singapore among the top countries globally, reflecting its streamlined processes, efficient regulatory frameworks, and minimal bureaucracy.
Moreover, Singapore's business-friendly tax regime is a major draw for companies. With low corporate tax rates and an extensive network of tax treaties, businesses can enjoy a competitive advantage and maximise their profitability. 
When it came to making the final decision to start his content marketing agency, Kyyte, in Singapore, several other factors also influenced his choice. One significant consideration was the presence of prominent local brands that he could collaborate with. Additionally, numerous global entities have established their APAC offices in Singapore, presenting a win-win situation for Kyyte.
InCorp: A Trusted Partner in Establishing Kyyte
After a few meetings with similar organisations, Luke chose to work with InCorp, the trusted partner that played an instrumental role in establishing Kyyte. He shares his experience below:
From the beginning, InCorp showed professionalism and a genuine commitment to client satisfaction. Their industry knowledge is impressive and they took the time to understand my business requirements and provided tailored guidance every step of the way.

When it came to incorporating my business in Singapore, I was advised to structure Kyyte as a Private Limited company (Pte Ltd). It's the ideal choice for entrepreneurs like me. With a flexible ownership structure and limited liability protection, it caters to both individual and corporate needs. And the best part? It ensures business continuity even if shareholders or owners change.

InCorp also played a crucial role in assisting me with registering my business with the Accounting and Corporate Regulatory Authority and ensuring I provided the correct information and business structure according to the business regulations in Singapore. 

Furthermore, InCorp's assistance in the Employment Pass (EP) application process was invaluable. As a foreigner, obtaining an EP is crucial for me to live and work in Singapore. Their expertise in handling EP applications and their understanding of the criteria and requirements helped me overcome challenges and increase my confidence in the outcome.

The InCorp team were always there to address my questions and uncertainties promptly. Through video calls and detailed consultations, they guided me through the entire process, making sure I had a clear understanding of the documentation, legal requirements, and compliance obligations.

Furthermore, it's great to be with an organisation such as InCorp that can handle any future expansion plans into new markets across the Asia Pacific.
Simplifying Secretarial and Compliance with InCorp
When it comes to corporate secretarial and compliance services, InCorp has simplified the whole process and continues to provide ongoing assistance to Kyyte. From annual returns filing to accounting record maintenance, we have got it all covered. InCorp's expertise in labour laws ensures our adherence to legal requirements. Plus, our secretarial services and nominee services take care of all the nitty-gritty details, so Luke can focus on growing his business.
Streamlining Financial Operations with a Business Bank Account
Let's not forget about setting up a business bank account. InCorp provided Luke with suggestions for cost-effective accounts to open, along with client service details for him to make contact. Luke ultimately decided to go with Aspire, a digital bank that offers an all-in-one finance operating system for businesses. Better still, being a digital bank, it only took two business days to be set up. 
Thank you, InCorp, for your unwavering support from the beginning and beyond. I highly recommend InCorp as a reliable partner for any aspiring entrepreneur or business seeking to establish a strong foundation in Singapore or the other APAC country they support.

Luke Joyce, Founder, Kyyte
About Kyyte – Content Marketing That Flies
In January 2023, Kyyte was incorporated with the support of InCorp Singapore. Kyyte is a content marketing agency that strives to be the go-to partner for businesses that share an unwavering ambition for reaching the top. Their exceptional team of copywriters, content strategists, and client managers, are each armed with a wealth of experience. Together, they have helped clients across numerous industries achieve incredible success. They understand the ingredients necessary to enhance brand awareness, generate leads, and drive sales conversions that make a lasting impact.
Turn Your Vision to Reality With Asia's Leading Corporate Services Provider
More on Client Stories