6 minutes read
In the world of entrepreneurship, sometimes it is who you know, not what you know, that plays a big part in the development and growth of your business. You alone cannot scale a business into a multi-million dollar operation. You are going to need other people to be involved in this process, whether they are partners, employees, or investors. This is especially the case when you are working towards raising capital for your business. And raising capital does not mean that you have to ask your family or friends to invest in funding your business. Sometimes it is best to keep business and family/ friendship separate.
If you are the founder of a startup, all it takes is a little research and some hustle to secure the funding you need to develop and grow your business. One of the key ways to secure success is by understanding the mindset and environment of potential investors you plan to target. Then you must practice how you will respond to them once you are able to initiate a conversation. These two steps are just as important as validating the market demand for the products and/or services you offer. In order to secure the investment you need for your business, you must understand how funding works and how investors various investors think. To help you understand the world of investing, here are five tips that will help you secure the capital your startup needs.
1. Sell yourself first and the idea after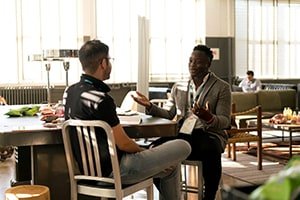 When you are just entering the early rounds of funding, investors are more concerned with you as a business leader, rather than your company. This is not to say that your startup does not play a role in their decision-making process. It is just that you are the engine that determines where your startup goes. Investors are looking to see if you can handle four vital scenarios as the owner of a startup. These scenarios include: effectively lead a company, overcome challenges that arise, execute a winning strategy, and the ability to pivot when plans change. Angel investors, especially, will need to be convinced that you are qualified to build a successful business and that you have the experience that will prove vital during different phases of your business. You must be prepared to demonstrate that you are a more than capable founder who can scale your startup into a major success. If you cannot sell this fact with confidence and evidence, you will find it extremely hard gaining the approval of an investor who will be willing to inject capital into your startup.
2. Be willing to ask for advice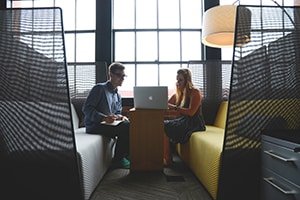 You can rub successful people the wrong way if you approach them directly with an investment pitch. You would not be the first person to do it, so their defense is already up as soon as a pitch is made for their money. On the other hand, most successful people have no problem sharing their experience and providing insight into their knowledge. Before you do this, though, you should know exactly what you are asking for. One thing that you should simply ask for is their advice, in regards to how they believe you should operate your business to increase your odds for success. Let them know your background, the story of your business, and ask for capital raising strategies. If you develop a great accord with this individual, ask them if they would like to be an advisor to your business. You could also ask if they know anyone in their network who would be interested in investing in your startup. If the relationship continues to develop over time, they may be willing to invest in the future.
Related Read:6 things you need to know about your investor
3. Make cold calling a part of your strategy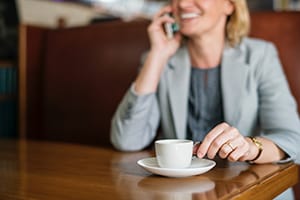 Cold calling does not mean that you reach out to every successful person you can, hoping that they will invest in your business. This is a strategy that will prove futile and lead to you dealing with a lot of frustration. Not only is this tactic inefficient and ineffective, but it can also come off as tacky to the individuals you are reaching out to. Instead, you need to apply a more focused approach that is more about quality, rather than quantity. This works best when approaching investors on social media. You can use social platforms like AngelList and LinkedIn to find investors who seem like a good fit for your startup. You can reach out to them and let them know who you are, what your startup is about, and if they would be interested in having a call or meeting. Of course, not everyone will respond, but it only takes one investor to create the chain reaction of others investing in your startup.
4. Remain confident but be aware of potential shortcomings
You want to be sure that you eliminate as many problems you may have securing capital as possible. In order to do this, it is recommended that you do the following:
Identify how to solve a widespread problem, that has minimal competition, and offers a huge market to serve
Validated that there is a demand and fit for your offer
Already have strong traction of sales
Created a solid team of individuals who have complementary skill sets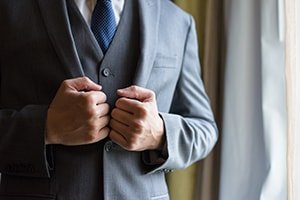 While all of this is great, there is, of course, one exception. You are not the right CEO if you cannot convince individuals to follow your vision for minimal pay, or no pay at all. You also must be able to convince investors that your startup is worth them risking their money by investing into it. Therefore,  If you are not a natural leader, you must find a co-founder who can fulfill this role, and help your recruitment and fundraising efforts.
5. Be realistic about your expectations
You must set goals that make sense when you are asking for others to invest in your startup. Do not think you are going to get a million dollars if you are a new startup that has little market traction. Know what the size of your average angel investor round and how your company is valued in the marketplace. The value of your company can vary from city to city.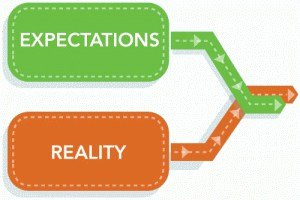 If you are seeking investors, you should use AngelList data as a reference for your starting point. You may have lofty dreams of huge success, but your expectations need to based on reality, not dreams. If you do well in securing initial funding, you may soon find yourself moving on to later funding stages in the near future.
Finding investors for your business is not an easy process, but it is well worth the effort when you finally secure the funding to grow your business. Use a strong strategy, and you are sure to find the success you seek during your fundraising campaign.
Business advisory done Right.