8 minutes read
Creating and building a startup is no easy task. When you enter into the world of entrepreneurship, you have to put all the pieces together to work instead of being an employee who just works on their specific piece of the bigger picture. This can be difficult to handle, especially considering the fact that there are so many moving pieces involved with business ownership. One small mistake can lead to big consequences occurring for your startup. This is why you must be very careful about each step you take as a business owner. Some issues will simply be out of your control, but there are others which are completely avoidable. You want to avoid as many mistakes as possible, so your business is positioned to succeed long-term.
In this article, you will find some of the common mistakes that happen with most startups. Learn what they are and how you can avoid them to ensure that your startup does not end up a failure.
1. Choosing the wrong business entity type
You must understand the business entity you are choosing for your business before making your final decision. This is important to do because each business entity has its own advantages and disadvantages. You need to know how these advantages and disadvantages affect your business, in order to choose the one that best applies to your specific business needs. Therefore, you need to know some basic facts about each business entity, so that you can choose the one that works best for your business's operations.
Owned and operated by one person
No legal separation between owner and the business
Unlimited liability
Pass-through taxation (filed on personal income tax return)
Ability to raise necessary funds due to multiple owners
A partnership agreement must be executed
Complimentary skills lead to quicker growth
Profits must be shared depending on the partnership agreement
Must consult with a partner before making decisions
Unlimited liability
Pass-through taxation (filed on the personal income tax return of each partner)
Limited liability protection
Easier to raise capital and funding from external capitalists
Easy to transfer ownership
Perpetual lifetime
Double taxation
Higher start-up costs  due to the mandatory requirement to capitalize
More federal and state regulations
Profits are subjected to taxes
Based on the information provided, you should be able to determine which business entity will be most suitable for your business. This will help you avoid choosing one that sets your business back, instead of moving it forward. If you still need more help before making a decision, consult an attorney, tax advisor, or accountant.
2. Trying to be a one-man operation
As a new business owner, it is not uncommon for you to wear many hats as you launch your new business. You have to do marketing, bring in sales, and maintain operations, deal with customers, and many other things. While this type of structure may be required in the beginning, it is not efficient for long-term operations. Trying to do everything on your own can be very time-consuming, and this may spread you too thin. Also, you are not going to be highly skilled at each business function, which means it'll be difficult for you to produce the best results by trying to do it all. This tactic should only be utilized while you are building your business from the ground up. Once you start making money, it is time to start hiring outside help.
After you have assessed your skills to see where your attention is best focused, you need to look for people whose strengths are your weaknesses. This does not necessarily mean that you have to hire full-time employees. You can hire contractors and freelancers who do specific tasks. This helps to ensure that your business is operating on all cylinders while saving you the money it costs to have an individual working as a full-time employee. Once your business starts generating significant revenue, you can hire a few full-time employees.
3. Setting goals without a strategy to accomplish them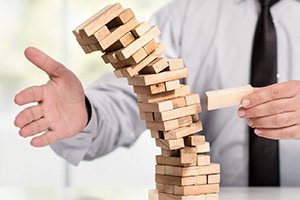 Too many new business owners start a business without a strategy. In doing so, they'll have no clue as to how they are supposed to reach their designated destination. This is why they continually make mistake after mistake, and their business never grows. Just winging it is not going to work as a business owner. You will end up wasting a lot of time and money, if you do not have a well-designed strategy that outlines the course of actions.
A strategy helps you understand what is working and what is not. You can assess why your current actions are not producing the desired results and then create a new set of tactics that hopefully prove successful. Entrepreneurship is all about learning as you go. So you need a strategy in place to learn what works best for your business to attract customers and increase profits.
4. Having cash flow problems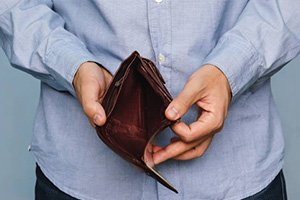 One of the first things you will worry about as soon as you start your business is whether you will have enough money to not only cover your business costs, but also your own personal expenses. Then, there is the concern about when you will actually start making money. The cash reserves you have on hand will only last for a certain amount of time, usually shorter than you expected, so you need to start generating revenue immediately.
One way to avoid being put in this uncomfortable position is by creating a financial forecast that details your business expenses and the amount of money you must make on a monthly basis to break even or generate a profit. This is very important to have because it forces you to address your finances immediately instead of waiting to the last minute when you no longer have your initial startup capital. If you are not great at creating financial projections, you can always have an accountant assist you with the process.
5. Thinking that your business is supposed to serve any and everyone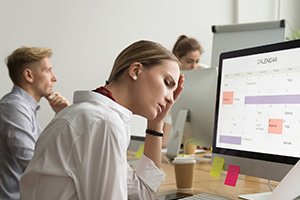 Know this fact from the very beginning: your business is not meant for everyone. When you build your business with this approach as your focus, you make it impossible to build a strong customer base. Yes, you are anxious about your business not bring in revenue as soon as the doors open, but that does not mean that you should start being hasty with your approach. When you attract individuals who are not your business's target audience, you will spend more time and money trying to convince them to buy your product or service. This causes you to lose money as a result, which means you are not bringing in the revenue you desire. You are operating at a loss instead of a profit.
This is why you must define who your ideal customer is. Determine your business's focus points. Then understand how your product or service provides them with value they cannot find anywhere else. You also need to determine what industry(s) you can penetrate for the best results. When you understand all of this, you will then be able to devise a strategy that is focused on a particular target market, instead of everyone.
6. Forgetting about your business compliance obligations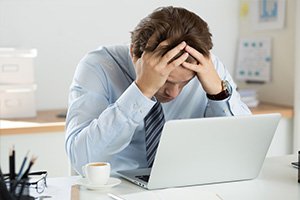 When your business is formed as an LLC or corporate entity, you will have to abide by yearly compliance regulations in order to keep your company in good terms with various regulations. If your company fails to adhere to these obligations it will incur stiff fines and penalties.
You do not want this to happen to your business. It can be costly to resolve and it can impede your business operations. Therefore, you must know what local, state, and federal compliance regulations apply to your business. Some of these requirements may include:
Renewing business licenses and permits
Maintaining a registered agent
Filing an annual report
Paying quarterly taxes
If you are having doubts about what is required for your business, make sure you contact the qualifying government office, consult with a business attorney, or seek advice from an accountant.
Follow the advice given here so that you can position your business to succeed in the long-term. Although you will surely make some mistakes along the way, you want to be sure that you avoid creating problems that are completely avoidable. When you do this, your business can incur more wins than losses, helping it sustain and experience continued growth.
For Hassle-free company registration