If forced to pick an economic notability, one would not be blamed for pointing out the Philippines' reputation for exporting their labour. There are, after all, over 10 million Filipinos living abroad, working in fields like healthcare, domestic services, and maritime industries.
That sort of reductionist thinking would be unfair because it discounts the many contributions Filipinos have made and continue to make in other fields.
One problem that affects most developing countries, including the Philippines, is the lack of innovation capabilities. This gap prevents them from catching up with other successful countries.
Let us look at the state of innovation in the Philippines and how I think they can take things to the next level.
Innovation in the Philippines is Making Moves
Innovation has been a hot topic in different industries globally and is seen as a way forward for businesses to continue growing.
In this regard, is the Philippines an innovative country?
In recent years, the country has been making strides in catching up to its more developed neighbours regarding technological advancements and start-ups. As evidence, it has risen in the Global Innovation Index (GII) from 100th in 2014 to 51st in 2021.
Related Read: The Asia Advantage: What Are Southeast Asia's Business Opportunities?
There are persistent issues that are hampering a genuine cultural shift toward innovation, but I believe the Philippines are in the process of doing just that.
Per the GII, the Philippines is number one in the world for high-tech exports as a percentage of total trade. According to the Philippines' Secretary of Trade Ramon Lopez, that is something to be applauded.
He stated: "This means that we were able to produce more and higher-quality innovation outputs despite our limited innovation resources and pandemic-induced setbacks. This is reflected in the GII observation that the Philippines continues to be among the countries that perform above expectations given our current level of development".
Start your innovative enterprise now!
Why is Innovation Development in the Philippines Lagging Behind?
Unfortunately, Lopez's celebration could be misleading if observed through the domestic value-added (DVA) metric.
This metric captures the value added by an economy in producing goods and services for export. It is also a primary innovation-related development measure.
The Philippines is a part of the ASEAN 6 'Tiger Nations':
Indonesia
Brunei
Singapore
Malaysia
The Philippines
Thailand
Of these, the Philippines was the only nation with a DVA below US$100 billion in 2018. This statistic hints that domestic companies in the country do not possess the innovation capabilities required for higher value-added production.
Why? We look at some potential reasons:
A Reliance on MNCs for Innovation
A key reason is that total production output in high technology sectors comes mainly from multinational corporations (MNCs). These MNCs take advantage of lower-cost, lower-value Filipino labour to produce goods shipped to other nations, adding minimal value to the domestic economy.
This hardly makes a blueprint for domestic innovation that will add value to the lives of everyday Filipinos.
Stuck in the Middle-Income Trap
This reliance on MNCs for any innovation metric keeps the Philippines firmly wedged in the 'middle-income trap' where income per capita is higher than US$1,000 but less than US$12,000.
The Philippines has experienced all the telltale signs of this trap — slower growth, higher inequality, and a lack of investment in human capital and research and development (R&D).
And why would they put money into those 'could be' investments when MNCs are more than happy to come in and prop up the status quo?
To put it bluntly: the Philippines does not have an indigenous culture of innovation. However, countries like South Korea and Vietnam have proven that this should not be an issue, so there is a way forward for the Philippines.
Lags Behind in Technological Readiness
While technology and innovation are two separate concepts, technology has the ability to accelerate the latter. It allows new ideas and solutions to problems to be conceived and developed through experimentation and transformation.
Technology also enables new methods of communication and collaboration, which can help to speed up the process of innovation. In addition, with ever-growing technology advances, the cost of creating and implementing new ideas decreases, making it more accessible for businesses and individuals alike.
Although the Philippines is far from being the least technologically advanced in the world, it is not close to the forefront either. The Network Readiness Index (NRI) put the country at rank 115 in terms of technological access compared to its regional neighbour, Singapore, at rank 3.
---
The Way Forward for Filipino Innovation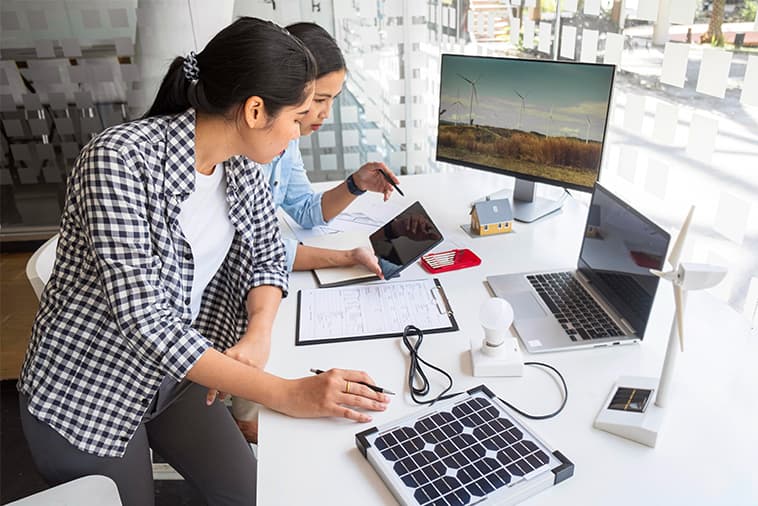 With the problems mentioned above, how can the Philippines continue to move ahead and attempt to catch up with its regional counterparts?
Here are some potential initiatives that may offer the answer:
Government Initiatives
The good news is that the government has tried to remedy this. In 2019, they launched the Philippine Innovation Act (PIA) to promote a culture of innovation and provide incentives for businesses to engage in R&D.
A key component of this act is the establishment of the National Innovation Council (NIC). This body promotes cooperation between the public and private sectors on innovation.
The National Innovation Agenda Strategy Document (NIASD) was also established to set the country's innovation goals, priorities, and strategies. It should provide a welcome framework for businesses to invest in R&D with some level of clarity and guidance.
While there is a long road ahead, this official announcement of innovation intent should herald the long-awaited connection and collaboration between private innovation system components. Examples include local industries and public innovation systems components, like science and technology and industrial development organisations.
Firm-Specific Support
Genuine cultural change will need to come from firm-specific support rather than general innovation policies.
This is because firms within different sectors need specific guidance and support to engage in R&D and successfully commercialise their innovations. Hopefully, the Philippines can learn from economies that have relied too heavily on generalist innovation policies, only to find that the benefits have been confined to a small number of firms.
Focus on Domestic Firms
Instead of relying on the technology and management of foreign businesses, the country needs to relook at enhancing the strength of its local firms. Micro, small, and medium enterprises (MSMEs), in particular, deserve extra attention since they make up 99.52% of the total businesses in the Philippines.
MSMEs must be equipped with the right tools to be more competitive and innovative, with adequate financial support and a push towards digitalisation.
Doing so will help boost domestic companies' capabilities and support their growth in innovation and other less labour-focused sectors.
What Are Some Local Innovations in the Philippines?
Here are some examples of innovations in the Philippines:
The creation of a technology that changes wastewater to fertiliser
The upgrading of access to inexpensive, clean water and a comprehensive way that enhances the lives of disadvantaged urban communities
The creation of a locally-made diesel engine
Related Read:
How the Philippines is Primed for a Boom in MedTech Expansion »
Podcast: MedTech – Southeast Asia's Advancing Capabilities 
---
Transforming the Philippines into an Innovation-Driven Economy
The goal is to make the Philippines an innovation-led economy that isn't afraid to take risks, embrace new ideas, and think outside the box.
This will require a shift in mindset from government officials, business leaders, and everyday citizens. But it is a shift that is necessary if the Philippines is to move out of the middle-income trap and provide a better quality of life for all Filipinos.
The Philippines has a lot of potential to become an innovation-led economy. With a strong mandate from the top, I am confident that we will see a new wave of Filipino innovation in the future. They have all the pieces in place — now it is just a matter of making it happen.
Related Read:
How to Set Up a Regional Operating Headquarters in the Philippines »
Putting Consumers at the Heart of Fintech Innovation 
Podcast: Consumer Innovation – Driving Corporate Venturing
FAQs About Innovation in the Philippines
They are:

Plant-derived active ingredients
Robotics for physical rehabilitation
A low-cost ventilator for children and adults
Technology to boost coconut propagation
Filipino innovation has also helped to improve the quality of life for Filipinos. For example, medical breakthroughs made by Filipino scientists have helped to treat various diseases and improve healthcare outcomes for Filipinos.
One main challenge that Filipino innovation faces in the future is making the transition to a knowledge-based economy. The country needs to invest in education and training that will equip Filipinos with the skills they need to be productive members of the workforce.
Incorporate your innovative business in the Philippines today!
More on Business Blogs