Farmesa Asia Pacific
About the Company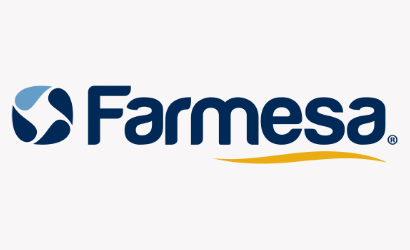 An Argentinian manufacturer of food ingredients and additives, Farmesa has offices and representatives in more than 30 countries around the world.
Besides manufacturing food ingredients and additives, the company also provides solutions for food manufacturers around the world through research and development.
Its subsidiary company in the Philippines, Farmesa Asia Pacific, focuses on the importation, exportation, marketing, and distribution of its parent company's products in the Asia-Pacific region.
Incorporated in 2013, Farmesa Asia Pacific is a pioneer in developing application-specific additives and ingredients in the Philippines.
Industry Focus Food Ingredient Importation Food Ingredient Exportation Food Ingredient Distribution
What services did the client engage with?
Business Registration
Visa Processing
Corporate Housekeeping
Recruitment (with KC Global Talent Solutions, K&C's partner recruitment firm)
Accounting and Tax (with AHC CPAs, K&C's partner accounting firm)
Legal (with Carpo Law & Associates, K&C's partner law firm)
What the client wants to achieve?
Professional assistance for the registration of their Philippine subsidiary
Timely assistance for their legal, tax, recruitment, and corporate compliance requirements
Timely processing and approval of Philippine visa applications
How did K&C turn the client's vision to reality?
Unfamiliarity with Philippine visa requirements and processingSecured visa requirements and familiarity with the processDifficulty in obtaining visas on timeObtained visas for foreign executives on timeDifficulty with sourcing top candidates for job vacanciesAchieved fast turnaround time of sourcing and onboarding ideal candidatesLots of compliance and license requirementsPrepared requirements ahead of time to secure approval of license application and meeting compliance deadlines
| Client's Main Challenges | With InCorp |
| --- | --- |
| Unfamiliarity with business setup process in the Philippines | Familiarity with best practices and laws related to business setup |
| Tedious process of business setup | Achieved smooth process of business setup |
| Difficulty with understanding and complying with Philippine legal, recruitment, and tax regulations | Obtained familiarity and secured compliance with legal, recruitment, and tax regulations |
[As a] foreigner in the Philippines, I needed a good partner for support in legal, immigration, tax, contracts, recruitment, etc. I found in K&C (An In.Corp Company) a team very professional and always willing to work around the customer's schedule.

In each new destination is a challenge to find an integral support that understands our needs and we found it in K&C.

Expats we moved in with our family and the correct support about our legal immigration status is the starting point for focus in the business.

With our new plant, we expect to increase the services provided by K&C and KCG.

My sincere appreciation and thanks for your swift action!

Marcelo Agullo, General Manager
Turn Your Vision to Reality With Asia's Leading Corporate Services Provider
More on Client Stories