InCorp's subsidiaries from across Asia came together for a second offsite event held at the Bintan Lagoon Resort on September 28th, 2018. The event was attended by numerous employees, paving the way for strengthened business relations and collective growth.
The goals of the offsite were simple:
Build company and team spirit
Enhance commitment and cohesion among staff
Engage in reflections about past performances
Weigh strengths, weaknesses, challenges and opportunities
Everyone demonstrated great enthusiasm during the team building session and Gala dinner. Through overcoming a series of challenging activities, teams were able to perfect their teamwork and develop a sense of camaraderie. With these accomplished, it is safe to say we achieved our goal of positive synergy!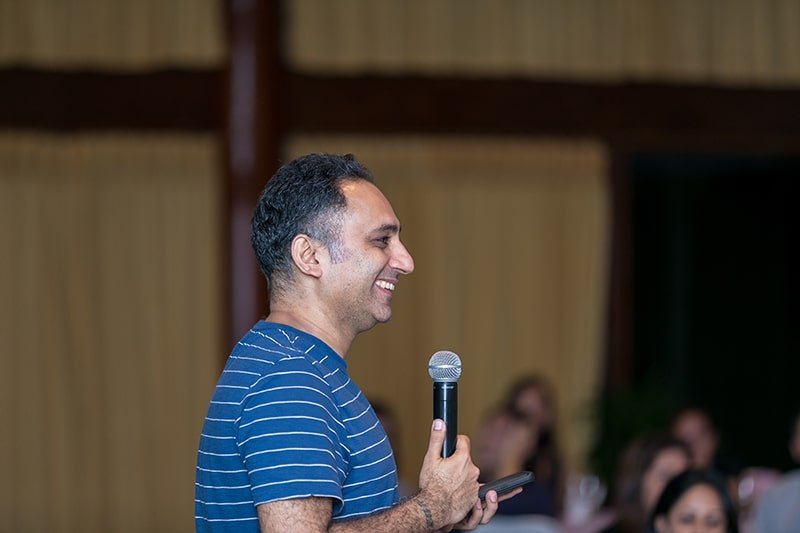 CEO, Atin Bhutani, addressing the employees' questions.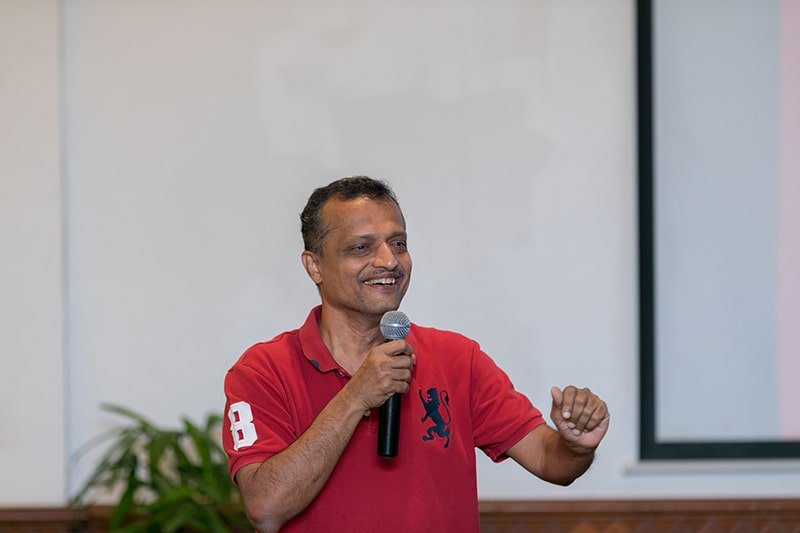 COO, Satish Bakhda explaining the 2019 technology vision.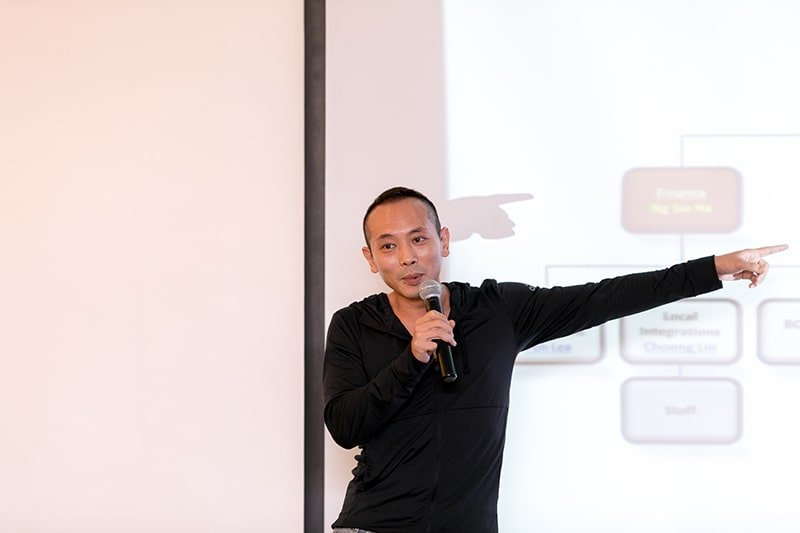 CCO, David Lee talking about the strategy development.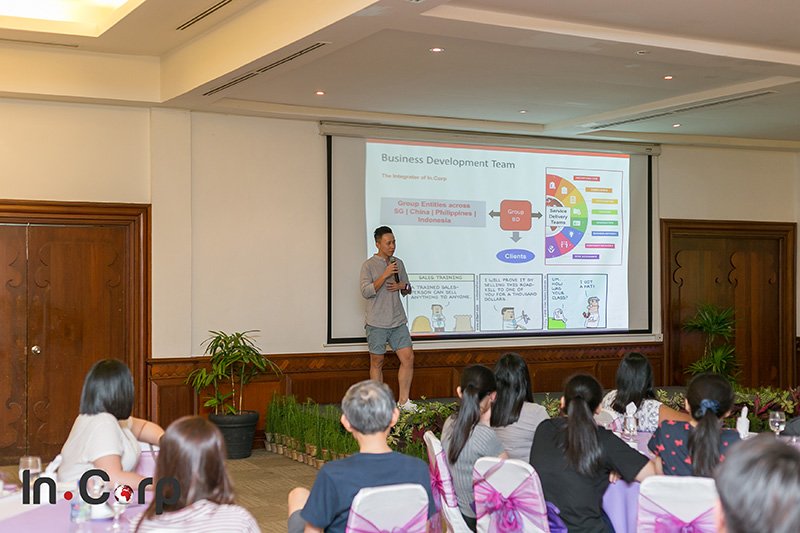 BD Head, Eric Chin talking about his team.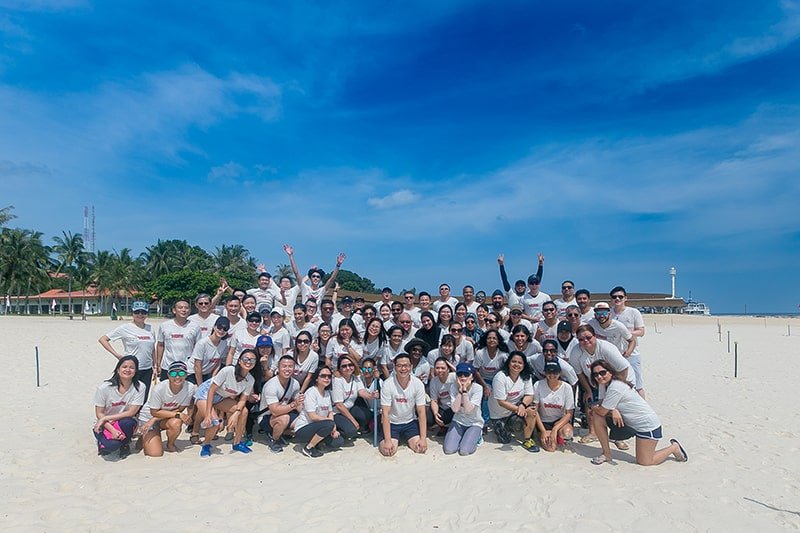 Group shot –sandy but in high spirits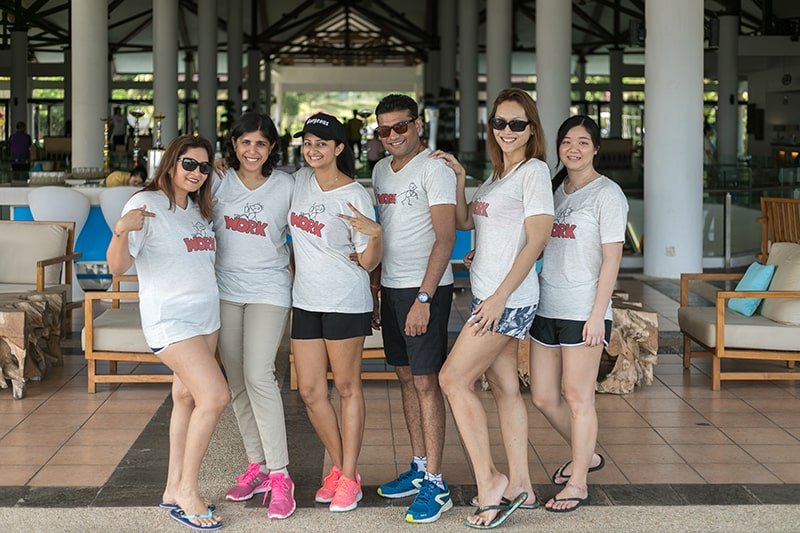 To achieve great things, you need a bunch of high energy coordinators.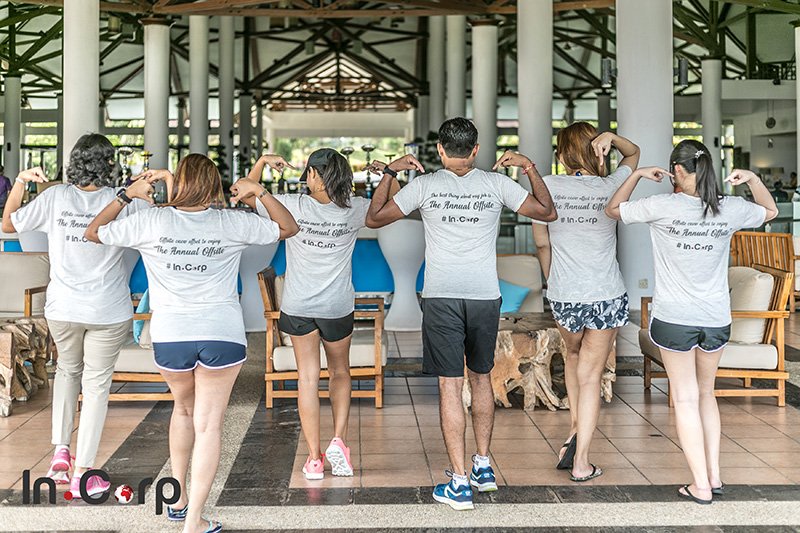 Offsite crew is ready for action.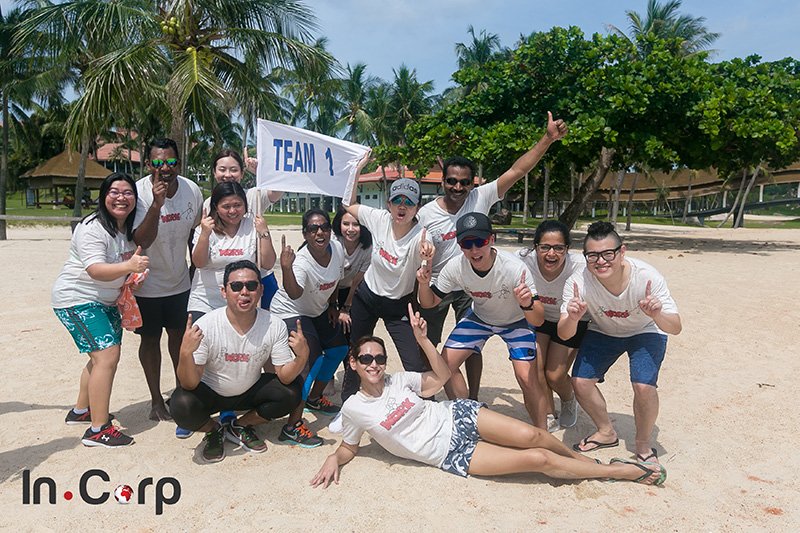 Team 1 – Teamwork makes the dream work.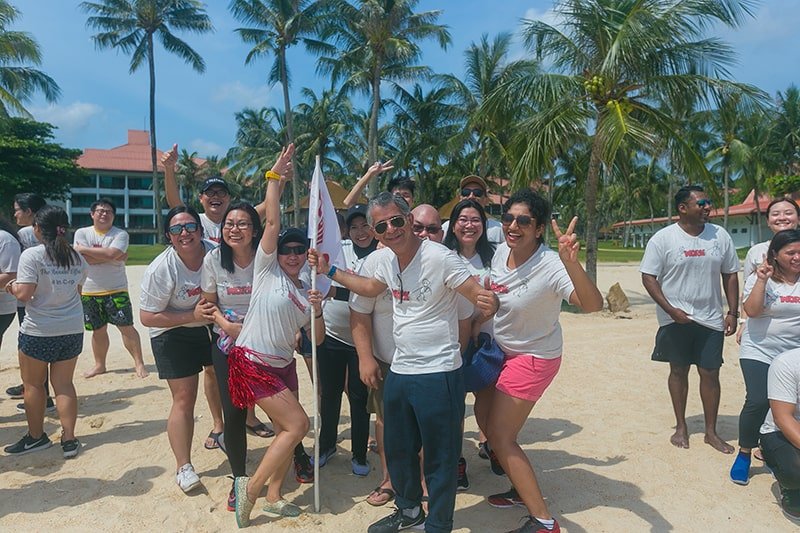 Team 2 – Talent wins games, but teamwork and intelligence win championships.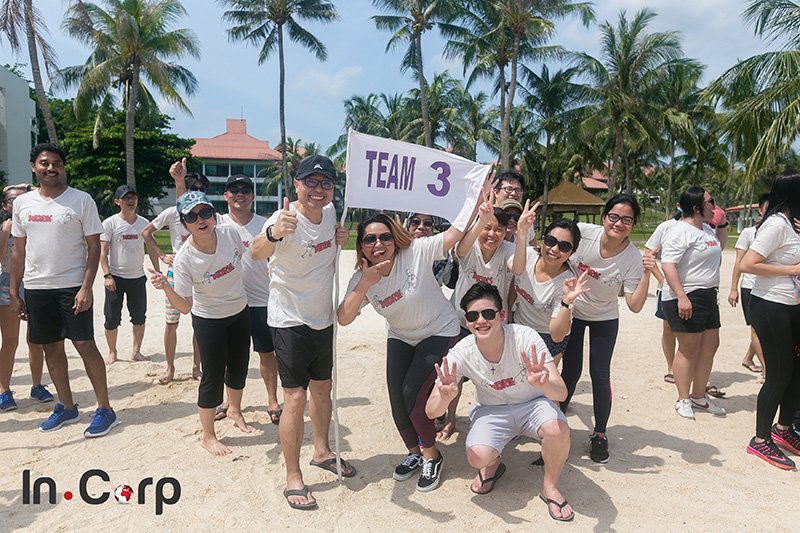 Team 3 – Individual commitment to a group effort, and that is what makes a team work.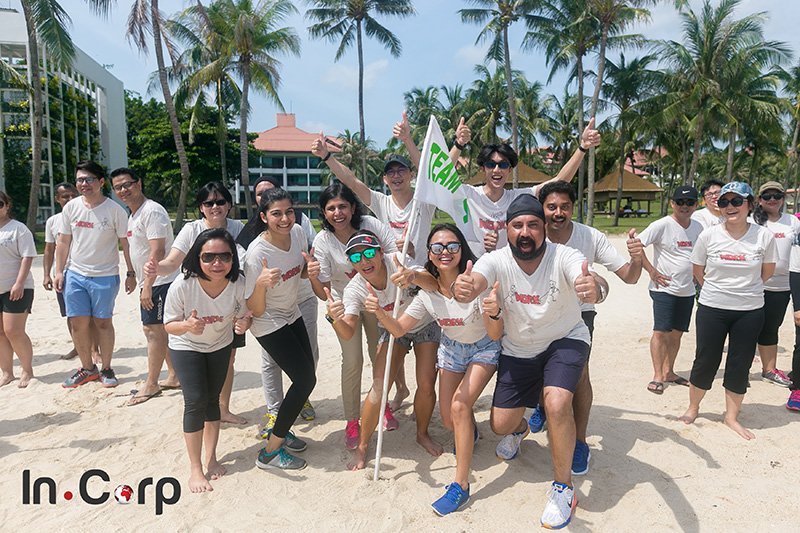 Team 4 – If everyone is moving forward together, then success takes care of itself.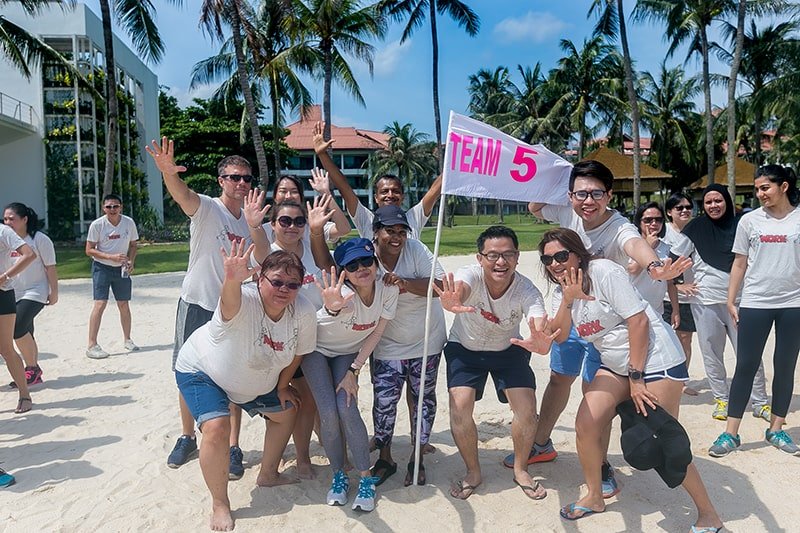 Team 5 – Alone we can do so little; together we can do a lot.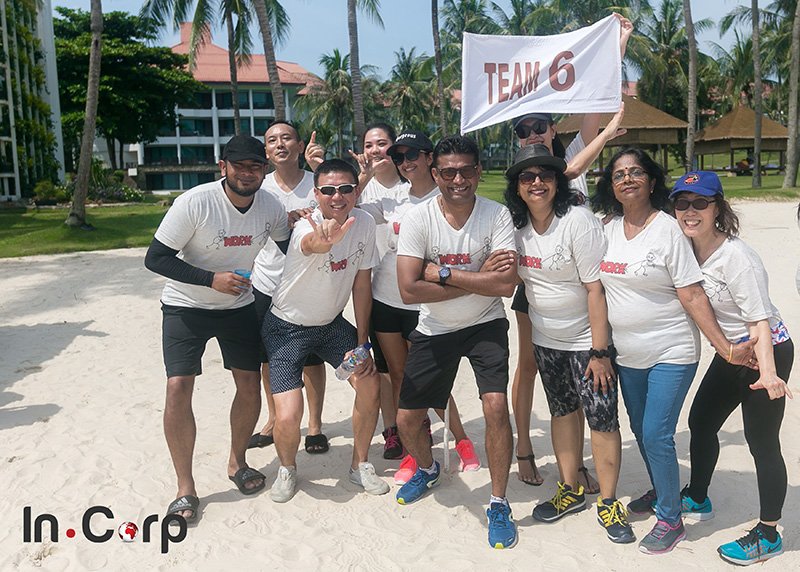 Team 6 – Coming together is a beginning, staying together is a progress, and working together equals success.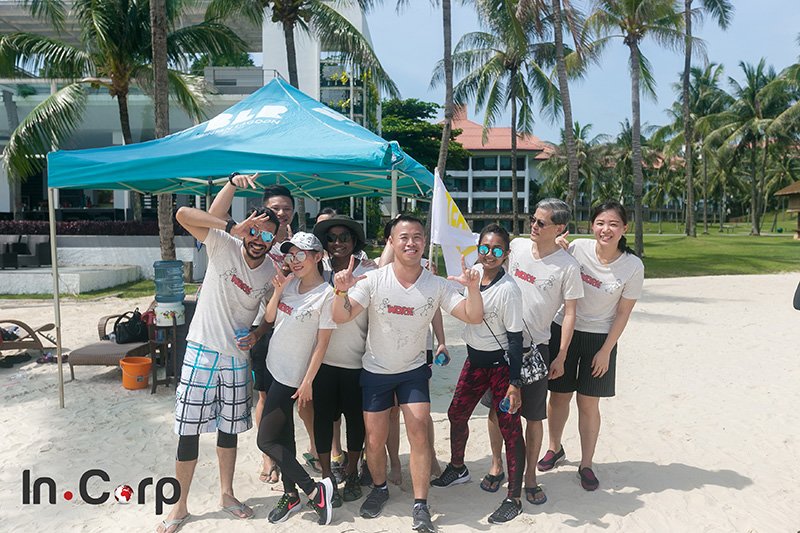 Team 7 – Teamwork is the ability to work together toward a common vision.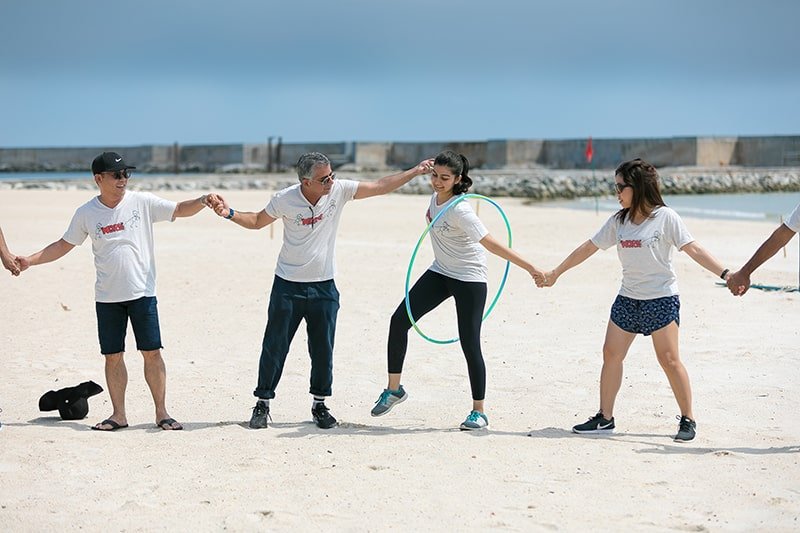 The Hula Hoop Pass helps groups to set goals, strategize, communicate and support each other in order to complete a task.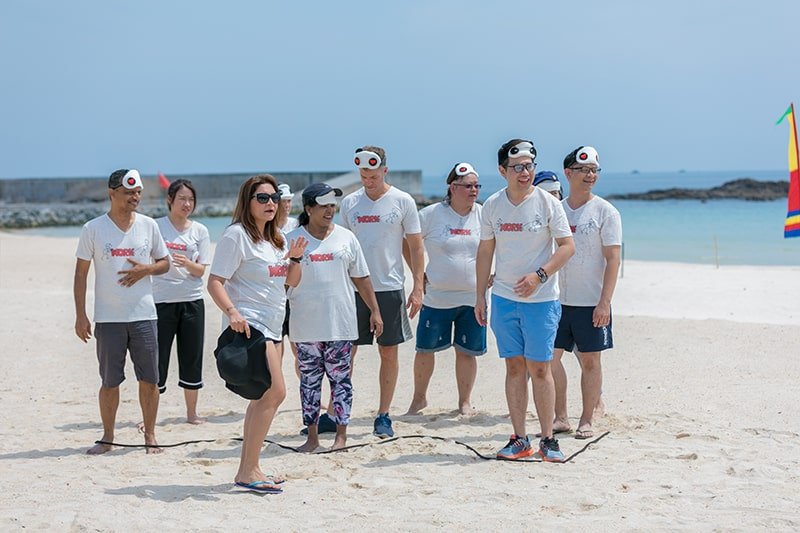 Teamwork begins by building trust and following your leader.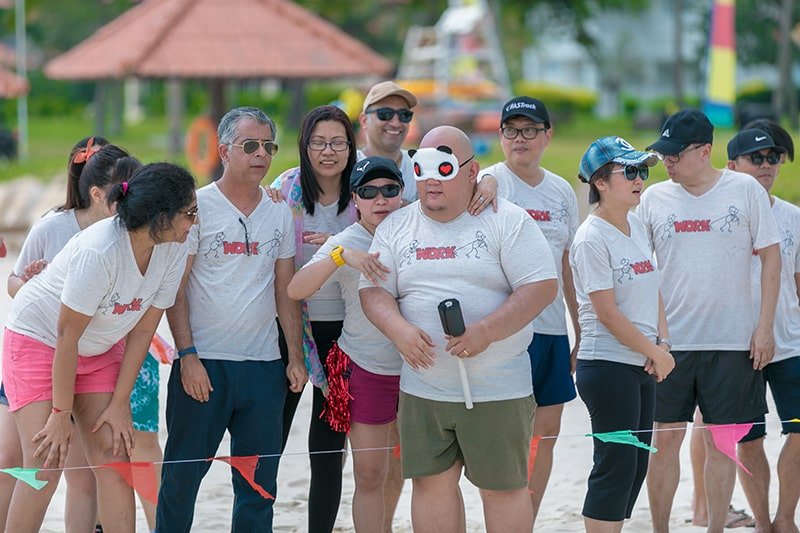 Communication and trust are the keys for growth. Hence, the blindfold game works as a great icebreaker.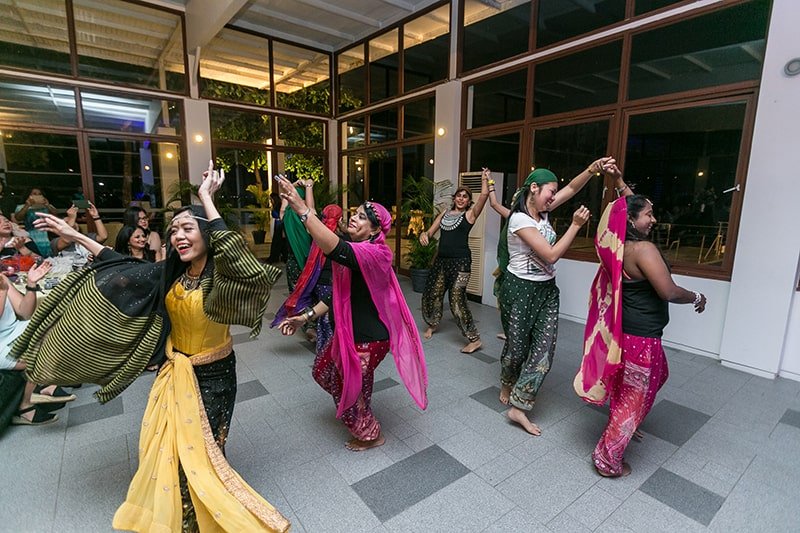 Our accounting team won the first prize for their dance fusion presentation.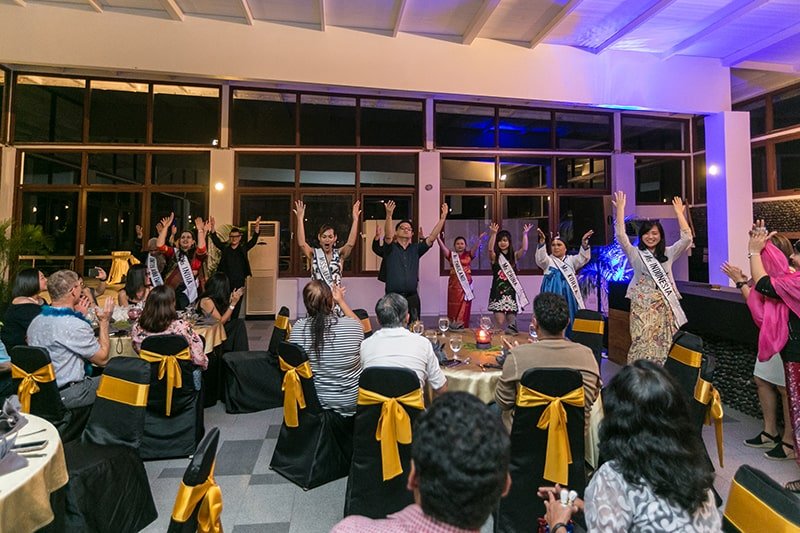 Our corporate secretarial team showed the cultural integration of our company.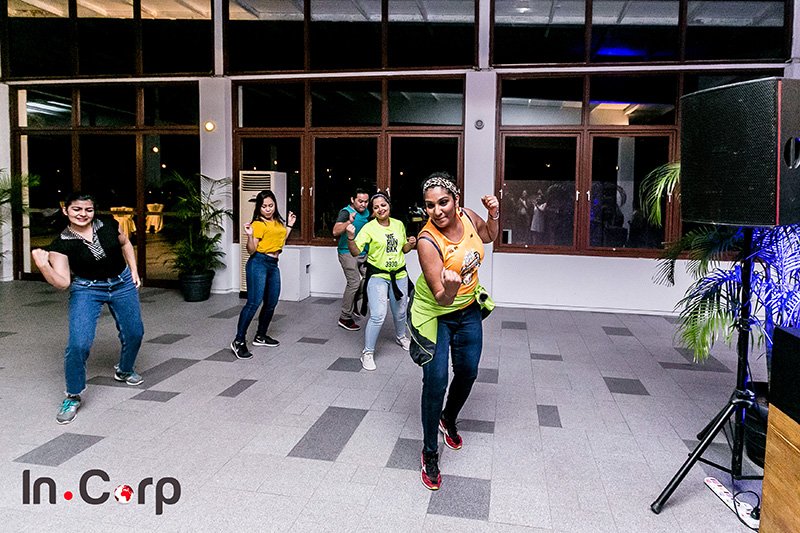 We are better when we dance.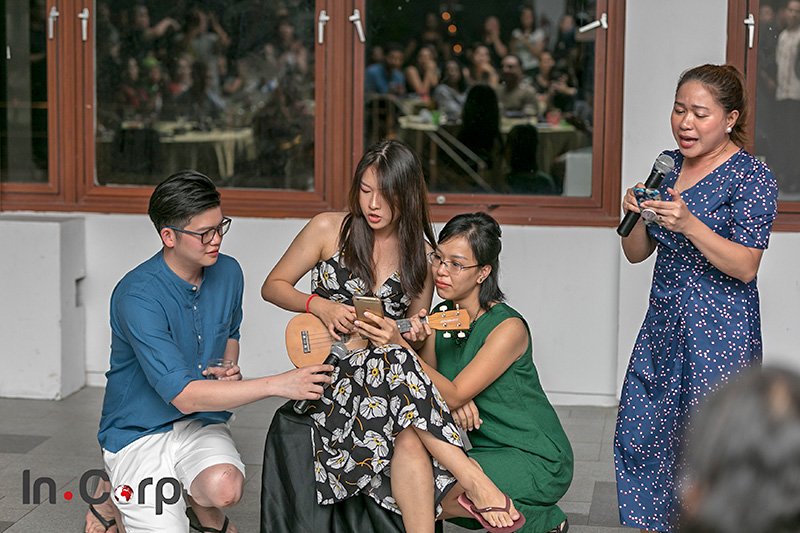 Special performance by our sales team.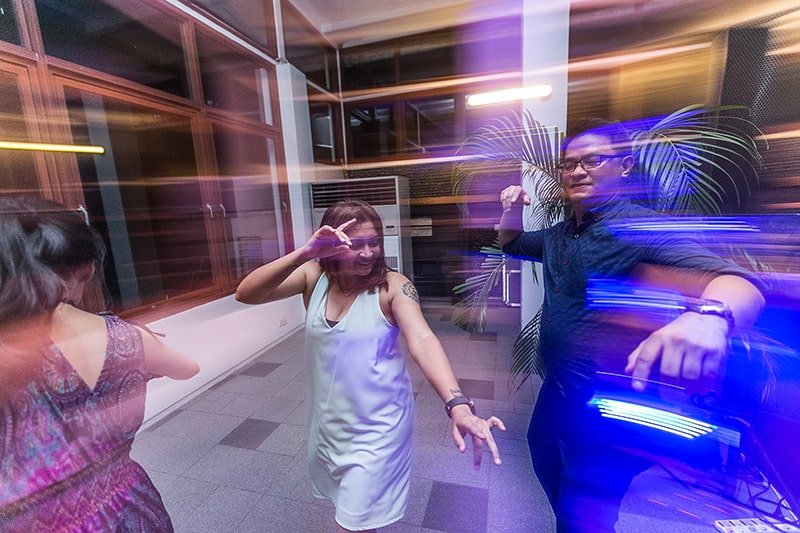 Why be moody when you can shake your body?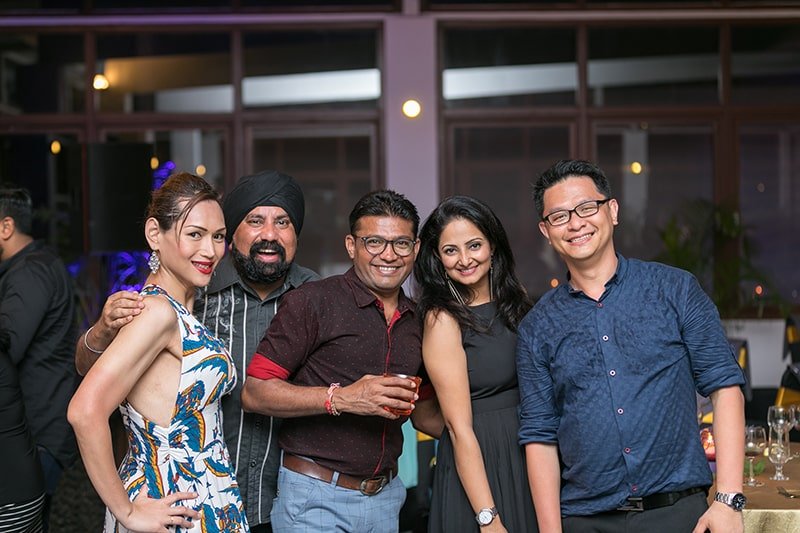 Smiling faces aplenty at the end of a successful and fruitful offsite.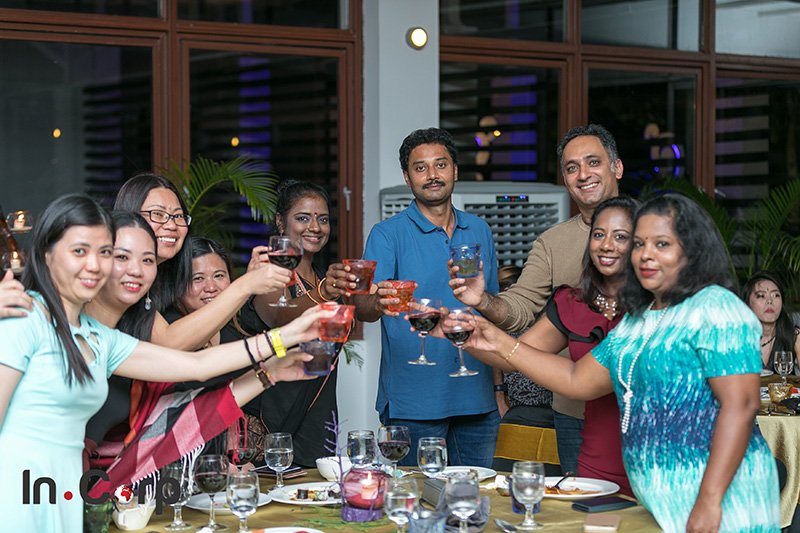 Work hard, party harder
More on Life at InCorp Global