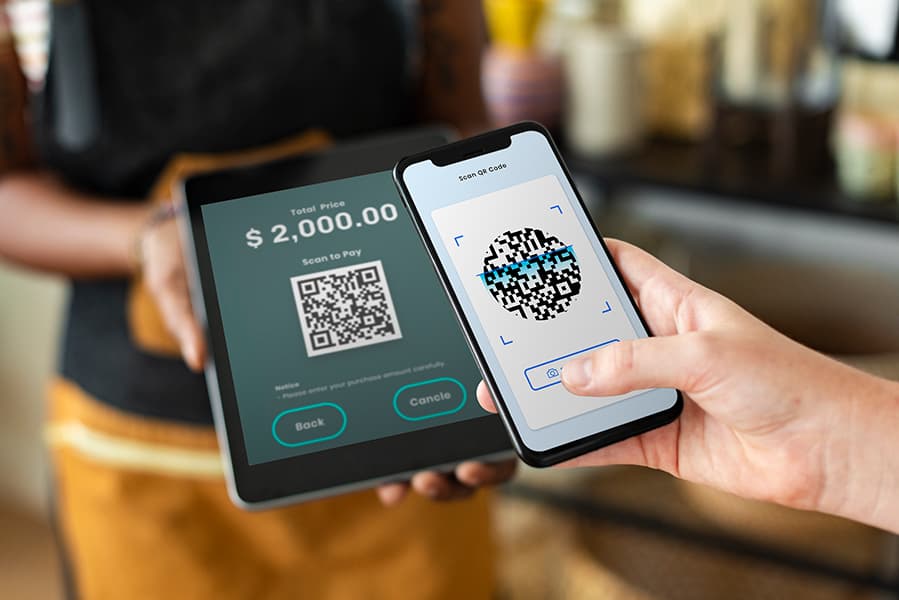 Indulge for a moment in a quick thought experiment. In your mind, go back in time to a decade, and tell yourself that in 10 short years, you could pay by credit card without even having it physically.
Not only that, but you could simply tap or scan your phone, or even your watch, and that would be it. No cards, no cash, no cheques, and no worries.
Or, if you wish, you wouldn't even need to enter the physical retail space at all. Simply start your phone, visit a store's "app", and you could expect to have your goods delivered to your doorstep promptly.
Even the most indifferent of us would have to admit to being impressed by that leap of technology, and the convenience it provides millions of consumers.
It is a fascinating and far-reaching topic, so let's spend a few minutes talking about the state of Southeast Asia's consumer payments landscape, and 5 trends that are likely to continue shaping it in the years to come.
The Current State of Consumer Payments in Southeast Asia
Consumer payment preferences have been shifting in recent years.
Digital wallet spending in Southeast Asia is currently at US$12.8 billion annually thanks to a confluence of factors.
Firstly, the pandemic has resulted in a surge in e-commerce and contactless online payments as consumers shunned cash and opted for digital payment methods.
These alternatives come in various forms, including virtual mobile wallets and the installment-based Buy Now, Pay Later options, also known as BNPL services.
Secondly, the obvious explosion of smart mobile device use in recent years has made paying with a few taps or clicks the norm for many people.
Thirdly, the growth of "super apps" like GrabPay and Gojek, which offer a whole host of services beyond just ride-hailing, has meant that users are already accustomed to storing value in these platforms and using them to make payments.
Investors have an extreme interest in these platforms as they provide unprecedented consumer data insights.
All of these factors have resulted in better security protocols for these payment options, giving consumers the confidence to use them.
---
What Trends Are Shaping the Future of Consumer Payments in Southeast Asia?
I mentioned earlier that digital wallet spending in Southeast Asia is currently US$12.8 billion annually. That same study projects that by 2025, that number will grow 2.8 times to US$48.1 billion.
So beyond the proliferation of current adoption, how will it grow so quickly? Here are 5 likely reasons:
Digital Currencies
Opinions aside, digital currencies, including cryptocurrencies, are set to become more mainstream. 60% of central banks are exploring digital currencies, despite concerns from those very same banks.
Even the conversion of fiat (traditional money) to digital currencies is an area of opportunity.
Related Read: Preparing for the Open Finance Framework »
Digital Wallets
Digital currencies need digital wallets, and fintech will be full steam ahead to take leverage this in the form of open banking, QR code utilisation, and super-app proliferation.
The more ubiquitous the tech becomes, the more people will move away from traditional banking.
Emerging Markets Skipping Cards
With the rapid expansion of digital payments in places like Singapore, Hong Kong, and Vietnam, emerging markets will skip card use – whether credit or debit cards – altogether.
They will go straight to digital payments, effectively leapfrogging an entire generation of payment technology.
Related Read: Why Singapore Is a Magnet for Fintech Companies »
Sending Money Home
There are millions of Southeast Asians working overseas. The Philippines is a great example, having over 12 million citizens living abroad.
Many of these cultures have sending money back home to family entrenched into their culture. Seamless digital payments will make this easier than ever and could have a significant impact on economies.
5G
The deployment of 5G infrastructure will have a profound impact on the payments landscape.
It will provide the foundation for more complex payment applications and pave the way for next-generation applications like augmented reality and virtual reality payments.
Download Free eBook: A SEA of Opportunities: Understanding Southeast Asia »
---
What Does the Future Hold?
The trend toward digital payments is likely to continue unabated in Southeast Asia. Indeed, it is hard to see how it could be otherwise, given the many advantages that digital payments have over traditional methods.
The question is not whether digital payments will take over, but rather how quickly it will happen. And that will depend on a number of factors, including:
The speed at which 5G is deployed
Security
The willingness of consumers to embrace new technologies
The ability of fintech companies to continue to innovate
One thing is certain: the future of consumer payments in Southeast Asia is digital.
Contact our team
FAQs
Despite the greater adoption of digital payments, only 17% of transactions in Southeast Asia are currently cashless, which shows that there are massive opportunities for companies.
Indonesia has the highest share of people who do not use cash, which could be an opening for companies in the digital payments sector.
Singapore and Malaysia have the highest usage rates of BNPL services, with major service providers like Atome, hoolah, Grab PayLater, Split, and myIOU.
Get your digital payments business going
More on Business Blogs