Southeast Asia is rapidly rising as the epicentre for fintech innovation in various key sectors like payments, investing, insurance, and lending.
It has been propelled by factors like increasing smartphone penetration and intense e-commerce growth.
This is despite limited access to digital devices and infrastructure in certain parts of the region.
---
What is Fintech?
To put some transparency on a buzzword, fintech is short for financial technology.
It encompasses a wide range of technological innovations that are designed to improve the efficiency and effectiveness of the financial services industry.
Related Read: Preparing for the Open Finance Framework »
From mobile banking and payments to digital currencies and blockchain technologies, fintech has the potential to transform the way we bank, invest, and make payments.
Once somewhat of a fringe sector, fintech has now become mainstream, with big banks and financial institutions investing billions of dollars in fintech startups.
The pandemic has also accelerated fintech adoption and boosted the case for fintech.
---
Why Southeast Asia is Attracting Global Fintech Players
Fintech continues to be highly sought after in Southeast Asia, attracting capital and funding from European and fintech-focused funds.
Fintech startups in SEA raised $5.83 billion in funding in 2021. This was part of at least $23.18 billion in equity funding and $2.57 billion in debt financing accumulated.

Countries in the region have booming investments, like Alibaba Cloud's new fintech programme, 'Fintech ONE ', which aims to further support the digital transformation of financial firms in the Philippines.
Here are some reasons for its popularity amongst global investors and businesses:
Huge Opportunity in its Unbanked Population
One of the main reasons that fintech is taking off in Southeast Asia is because of the region's large unbanked population.
According to the World Economic Forum (WEF), more than 6 in 10 Southeast Asians continue to stay unbanked . For example, around 66% of the Philippines' population is unbanked.
This is a huge market for fintech companies to tap into, and they are doing so with a number of innovative products and services.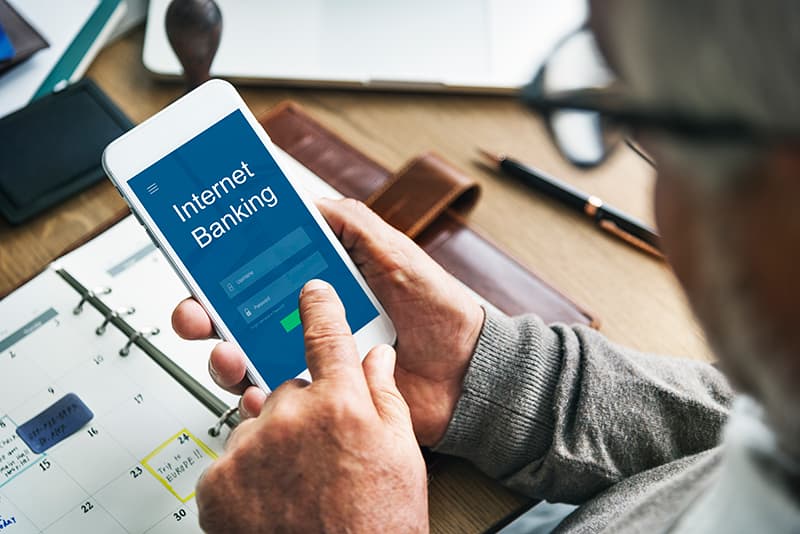 Explosive Mobile Penetration Rate
Another reason for fintech's popularity in Southeast Asia is the region's high mobile penetration rate.
There are over 3 billion active mobile phone users in the world, and Southeast Asia accounts for a large portion of this.
This means that there is a large potential market for fintech products and services that can be accessed via mobile phones.
A Young, Dynamic, and Digitally Savvy Population
Finally, Southeast Asia is attractive to fintech companies because of its young population.
For example, 50% of Indonesia's population is aged below 30. At least half are prepared to take up innovative financial products on their mobiles.
In the Philippines, it has more than 70% of internet and smartphone penetration, together with a supportive central bank. There are over 50 million registered users on the country's biggest e-wallet app, GCash, and most of them are not part of the traditional banking system.
The region has a large number of people under the age of 30, which is a key demographic for many fintech products and services. This is because young people are often more open to new and innovative technologies.
Robust Governmental and Regulatory Support
Countries in Southeast Asia also enjoy strong governmental and regulatory backing in multiple areas.
Singapore, for instance, credits its fintech success to an extremely proactive regulator, supportive government, and open environment.
Related Read: How Singapore is Becoming the Next Silicon Valley of Asia »
The Philippines has also shifted to using digital payments for all government departments and agencies. Its central bank has also launched its 'Open Finance Roadmap 2021-2024' to kickstart open finance.
India's government initiated the Unified Payments Interface that has encouraged the opening of several fintech startups in the digital payments aspect.
In Hong Kong, the government developed the Smart City project, along with other SOPs for funding, tax incentives, as well as incubation facilities for the fintech industry.

A Customer-first Approach to Fintech Innovation
More interestingly, one should note many other tech sectors have traditionally leaned into technological determinism.
In other words, innovating simply for the sake of technology — a bigger screen, or megapixels in a camera. Although that has always been the case, international competition and technological advancements mean that these innovations can be easily imitated.
Fintech, on the other hand, has found its innovation inspiration through customer-centricity. It truly echoes the primary sentiment that innovation should arise from solving key issues faced by people.
Putting the customer at the forefront has become the differentiating factor for exceptional innovations. One of the key areas where fintech is making a big impact within this scope is customer experience.
By focusing on a customer-centric approach, fintech firms can develop solutions that address some of the common pain points customers face:
The need for versatile, contactless payment solutions that can be used anywhere, anytime, and with any method
The desire for more transparency around fees and charges
The frustration with slow and outdated banking processes
The preference for more personalised financial advice and products
---
Fintech Solutions Strive to be Omnichannel and Seamless
Fintech firms have responded to these needs by developing innovative solutions that aim to improve the customer experience through omnichannel, seamless solutions.
For example, mobile payment systems such as Singapore's GrabPay provide customers with a versatile and convenient way to pay for goods and services.
The omnichannel part is reflected by the fact that customers can use these payment methods whether at their desk, shopping from their mobile phone, or on the go at physical retailers.
The seamless part is that they don't need a wallet or a card — they just need their phone's camera to scan a QR code.
Fintech for Financial Inclusion
Worldwide, 1.7 billion adults are unbanked, meaning they have no access to traditional banks or banking systems.
This leaves them at a disadvantage when it comes to participating in the modern economy.
This is especially disheartening given 1.1 billion of those 1.7 billion people already have a mobile phone, and half a billion of them have suitable internet access.
And in Southeast Asia, an estimated 290 million adults are unbanked.
Fintech can help to address this issue by providing access to financial services for those who are unbanked or underserved by traditional banks.
For example, there are now fintech firms that offer mobile banking services that allow customers to open an account, send and receive money, and pay bills using only their mobile phones.
This is a great solution for those who don't have a traditional bank account or live in remote areas where access to banking services is limited.
Fintech can also help to provide financial inclusion by offering digital currencies that can be used by anyone with an internet connection.
Bitcoin, the most well-known digital currency, was designed to be a global, decentralised currency that could be used by anyone, regardless of their location or economic status.
Fintech innovation is therefore helping to create customer-first experiences by providing access to financial services for those who are underserved by traditional banks.
---
Singapore's Fintech Innovation Surges
Singapore is widely known for two things — tech and finance — so it should come as no surprise that fintech is booming in the city-state.
Singapore's government has used its famous foresight to foster the sector's growth through funding and regulatory measures, and companies like Grab Financial Group are leading the charge.
How did Grab go from a ride-hailing company to a fintech innovator with its own superapp that serves multiple consumer needs?
It began its foray with the GrabPay app that was designed to support their core ride-hailing business. The idea stemmed from the desire to constantly enhance the user experience for ride-hailing.
For example, they realised that having to manage change in the car was cumbersome for some, and moving to cashless payment would be more convenient.
This allowed people to hop into the car and come back out without worrying about payment. The takeup was astounding – within a year or so, millions of people were already using GrabPay.
Continuing on, the company also discovered the lack of access to traditional financial service.
They then introduced the 'Merchant Cash Advance' feature to help merchants manage their daily operating costs, as well as pay-later products to driver-partners.
Fast-forward through several more fintech innovations, the business announced Grab Financial Group in 2018.
In 2022, they were also awarded Singapore's very first digital banking licence in partnership with Telecommunications company Singtel.
Grab Financial Group hopes to have its own digital bank up and running by 2023. It's this sort of rapid transformation by putting the customer first that has seen Singapore's fintech scene flourish.
Going Back to the Basics is Essential for Fintech Innovation to Flourish
Southeast Asia is one of the world's fastest-growing fintech regions. If companies in the region continue to adopt customer-centric fintech innovation strategies, they are well-prepared to drive this growth into the future.
FAQs
Fintech innovation is the use of technology in the banking and financial services industries to create new products or improve existing ones.
Some examples of fintech innovation include mobile payments, online banking, and cryptocurrencies.
Some of them include:

Grab (SEA)
GCash (Philippines)
BRImo (Indonesia)
Establish your customer-first fintech firm today!
InCorp is here to make the incorporation process for your firm in Singapore easy and hassle-free. Let us show you how!
More on Business Blogs