7 minutes read
It is always a problem when you work hard but it feels like you are not being properly rewarded for your efforts. This feeling can be due to the amount of money you are making. Or you may feel like you are settling for a job that does not really fulfil your career needs. If any of these scenarios describe your current situation, it sounds like it is time for you to make some changes. You need to determine a new plan of action, that allows you to achieve you're desired financial and career goals.
Let's focus on the word goals for this article. The key to any success you gain in your life is a direct result of you executing your intended goals. Therefore, it is mandatory that you set goals for your career and finances. This is because goals help you determine what it is you want, and the strategy you will use to attain your wants. The ability to set goals and accomplish them is what separates successful people from average people. And as you may realize, there are far more average people than there are successful people in the world.
Career and financial goals that you can actually accomplish. When you learn how to achieve your goals, it provides you with the motivation to set bigger goals to be accomplished. If your desire is to produce better results in your career and financially wise, read further along to learn how you can accomplish your goals.
Know exactly what you want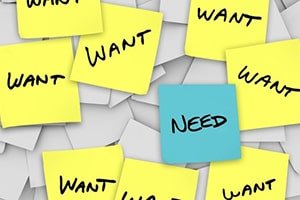 The key to succeeding at accomplishing your goals is knowing your exact intended end-goal. It is almost impossible to succeed if you do not know what you are actually working towards. Therefore, you must know where your journey is supposed to be leading you. This is important because it establishes the strategy of actions you will utilize to produce your desired results.  
If you are not sure what it is you want, think about what motivates you each day. Maybe you want to start your own business, become an executive within your company, or become debt-free. Whatever your motivation may be, use it as fuel to put together a plan of actions that help you obtain your desired outcome.
Focus on SMART goals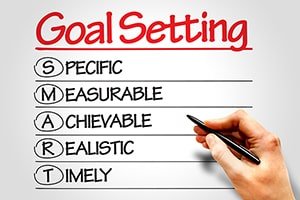 If you want to ensure that you accomplish your goals, you must focus on setting SMART goals. SMART is an acronym used to make sure you set goals that can be executed:
Specific: Your goals need to fully think out.
Measurable: You must know how far or close you are from accomplishing your goals on a daily basis.
Attainable: You need to ensure that it is truly possible to achieve your particular goal.
Relevant: Your goals need to align with your desired lifestyle.
Time-bound: Your goals need to have time for completion, in order to add urgency.
SMART goals help you become more specific about what it is you need to do and how it will be done. This helps to take the generic approach out of goal setting, something that most people do, which explains why they never accomplish their goals.
Have your goals written down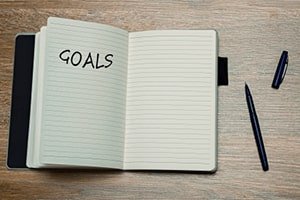 Most people never accomplish their goals because they chose to only keep them stored away in their head. This does not work, because goals that only remain in your head are quickly forgotten. This is why you must write your goals down and in detail.
Beyond writing your goals down, they need to be in a place where you can easily see them. The reason being is because visible goals act as a reinforcement that you have things to do. Therefore, put your goals in your office, your bathroom mirror, or as a daily reminder in your phone. Make sure it is impossible for you to forget your goals.
Create a plan of action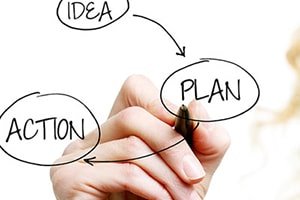 The only way you will achieve your goals is by ensuring you put actions behind your desires. First, you must start off with your desired vision and then establish the goals that will help you realize this vision. The purpose of goals is to move you closer and closer to your vision.
If you want to put actions behind your goals, you need to outline the specific steps you will take to achieve your intended goals. This helps you actually see that you are moving closer to achieving your goals, which motivates you to remain consistent and continue working hard.
Set a timeline for when your goals should be achieved
If you want to track the effectiveness of your actions and the progression towards your goals, you need to establish a timeline. When you do establish this timeline, though, make sure that you are being realistic about your expectations. It will be pretty difficult to make $1,000,000 in a year if you are currently earning less than $50,000 per year. Trying to accomplish this goal will only be setting yourself up for failure. You want to avoid making this mistake. Use a planner to write out your daily goals for the day, which lead to you accomplishing your monthly and yearly goals.
Break goals down into smaller, manageable pieces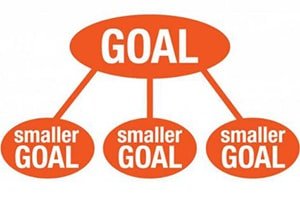 Most people become overwhelmed with their goals because they are trying to do too much at one time. If you want to be successful, you must break your goals down into smaller pieces that can be accomplished within one to 2 days, before moving to the next piece. The purpose of doing this is to remain consistent, instead of giving up due to frustration.
When you break your goals down into smaller pieces, you are building habits for success. You learn how to focus and stay committed, which makes you more likely to achieve your goals.
Put accountability behind your actions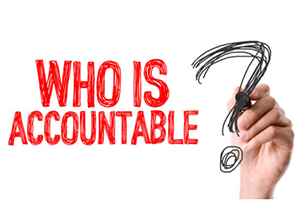 If you want to accomplish your goals, you must be accountable for your actions. Without accountability being in place, you will not take your goals seriously, and you will soon find yourself slacking off. This will lead to you working hard one day and then taking off for the next couple of days or weeks! And this inconsistency will be the reason why your goals will never be accomplished. Therefore, hold yourself to a high standard and make sure you do exactly what you said you would do.
Know how you are progressing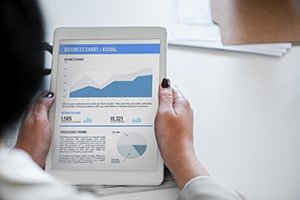 You cannot know how close you are to achieving your goals if you cannot accurately identify your progress. You must understand where you are in regards to your goals, and how much more you must do to achieve them. In order to keep yourself motivated, reward yourself as you achieve actions within your goals. This will help you remain focused and consistent on seeing your goals through to the end.
Use the success of others to motivate you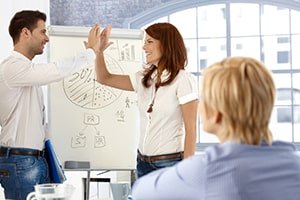 Focusing on someone else's success can either motivate you positively, or it can be negative if you choose to compare yourself with that individual. Instead of being jealous of the success someone else has achieved, use them as an example of what you would like to be. You can reach out to them and ask for advice and tips on how they accomplished their goals. Success is never an achieved on your own, so be willing to reach out to others to gain their insight and learn from their experiences.
Learn from your setbacks, in order to adjust your goals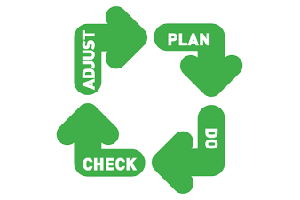 The road to success will not be an easy path. Therefore, do not assume you are failing, just because you face some challenges that set you back. Use this time to analyze if your plan of action is well thought out. Maybe you are not executing in the best way. You want to learn where and why your failure exists so that you can adjust your approach for better results.  
Have you set goals in 2019 that you want to accomplish? Use the tips provided in this article to ensure all that you desire this year is achieved. Remember the key to accomplishing your goals is to write them down, create a plan of actions, and to focus on execution.
Our qualified experts are eager to guide you every step of  the way.