6 minutes read
If you have ever thought about incorporating your company in Singapore —now is the time. With the global economy doing well, this is the perfect time to conduct world business. Gone are the days were Singapore was not one of the first places businesses thought of when thinking of expanding to Asia. Singapore is now and consistently, ranked high as one of the top places in the world to conduct business and start a new company.
In addition to this, Singapore company incorporation fees are the most competitive in years. Using an experienced incorporation service provider such as InCorp is key to ensure your transactions stay hassle-free, and you don't waste any capital trying to go at it alone. In the country of Singapore, foreign companies must hire a local company incorporation services provider as self-registration is not allowed by non-residents.

Singapore Residents (Locals)
Singapore Company Formation Services
If you are a citizen of the country of Singapore, incorporating in Singapore can be even easier. For starters, the country allows local business owners to act as their own local director in their company. Next, the actual process can be straightforward. A local owner would only need to provide company name options and provide the required documents to a Singapore corporate solutions company, like us to submit documents to ACRA on their behalf.
Singapore residents who want to incorporate their business in Singapore, are allowed to set up as a private company, EPC, a sole proprietor, a limited liability partnership, or as a Singapore private limited company. It just depends on the financial goals of the business and which business entity they will choose.

What Does It Mean To Incorporate Your Business In Singapore? (Foreigners)
The World Bank has ranked Singapore as the best country in the world to conduct business. Singapore has won that award 10 years in a row. There are many reasons that make Singapore so attractive to businesses. From its robust economy to its low tax rate tax system, to its well trained and productive workforce. The reasons to incorporate your company in Singapore are endless. However, one of the most attractive reasons foreigners, if they are not already, choose to conduct business in Singapore, is the 100% foreign ownership and no currency controls.
What does this mean for you?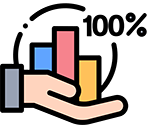 As to attract more foreign businesses to Singapore, the country allows a foreign company to have 100% ownership of all their stocks if they incorporate their business in Singapore. In addition to this bonus, the business would not need a local partner or any local shareholders. This makes it highly attractive for a company to want to start a new company in Singapore. These businesses would also be able to choose the type of financial structure they desire. Furthermore, these foreign owners would be free to distribute their ownership to meet their financial/investment needs. Lastly, Singapore does not restrict the amount of capital foreign businesses can bring from their country to invest in a new Singapore incorporation.
Avoidance Of Double Taxation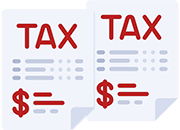 Taxation can be tough for businesses, and double taxation can be a deal-breaker. Businesses that choose to incorporate in Singapore and want a way to avoid double taxation, have an option. Singapore has a double taxation agreement (DTAs) with over 50 other countries. This helps each country in this agreement, including Singapore, avoid double taxation. In addition to this, with the countries that Singapore does not have a DTA with, they have a UTC with, a Unilateral Tax Credit. This gives businesses a very low chance to suffer any double taxation issues.
Affordable Workforce That Speaks English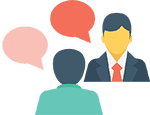 Singaporean is some of the hardest working people, and take a lot of pride in their work. Singaporeans from the ages of 18-45 almost all speak English. If you are a foreign company doing business in Singapore and need an English-speaking workforce, Singapore could be just the place you have been looking for. In addition to the hard-working people, wages are extremely competitive and highly sustainable.
Additional Options For Foreign Businesses
Local businesses looking to establish a strong presence in the country of Singapore must provide their local incorporation company in Singapore with the following documents to be submitted to the ACRA on their behalf:
Memorandum and Articles of Association
A copy of their Certificate of Incorporation
Information regarding their Shareholders & Directors
Pre-Incorporation documents and structure
An experienced incorporation company in Singapore such as InCorp is well-versed and experienced to walk any business through this process. However, there are pre-incorporation documents required before you can proceed to incorporate and  Register a Singapore company (ACRA), the following requirements must be met:

You must have at least one shareholder
A minimum capital that paid up of S$1
A minimum of one company secretary
A minimum of one local or resident director
A minimum of one locally registered mailing address for business purposes
Basic incorporation in Singapore business incorporation documents
A brief business plan for company activities
A business name that has been approved
Offshore Company Incorporation
Looking for offshore business incorporation with favorable tax rates? Look no further than to setup an International Business Corporation (IBC). Countries such as Hong Kong, Marshall Islands, Seychelles, and the British Virgin Islands (BVI) are offshore jurisdictions with minimal business red tape and can help a business take advantage of tax break benefits.
Setting up an IBC in BVI, for example, can be a business-savvy moving we can help you. This country typically does not require information about a new venture's personal or corporate tax information. In addition to this, they typically do not ask about any capital gains, etc. either.
Singapore Welcomes Startups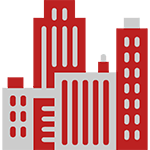 If you have just incorporated in Singapore and are a start-up, there are many benefits to help ensure you hit the ground running once operations have been moved to Singapore. The Singaporean Government has adopted a business model that is very pro-growth for startups. There are many tax breaks, and grants mixed with incentives that are available for startups. Depending on the sector of business, the government could subsidize some labor cost to help new business.
In the last 10 years, doing businesses in Singapore has made easy and benefited the country's keen focus on the nourishment of its venture funding community. Today, businesses that incorporate in Singapore stand to gain access to these premier funding sources.
Talk to the Leading Corporate Solution provider in Singapore