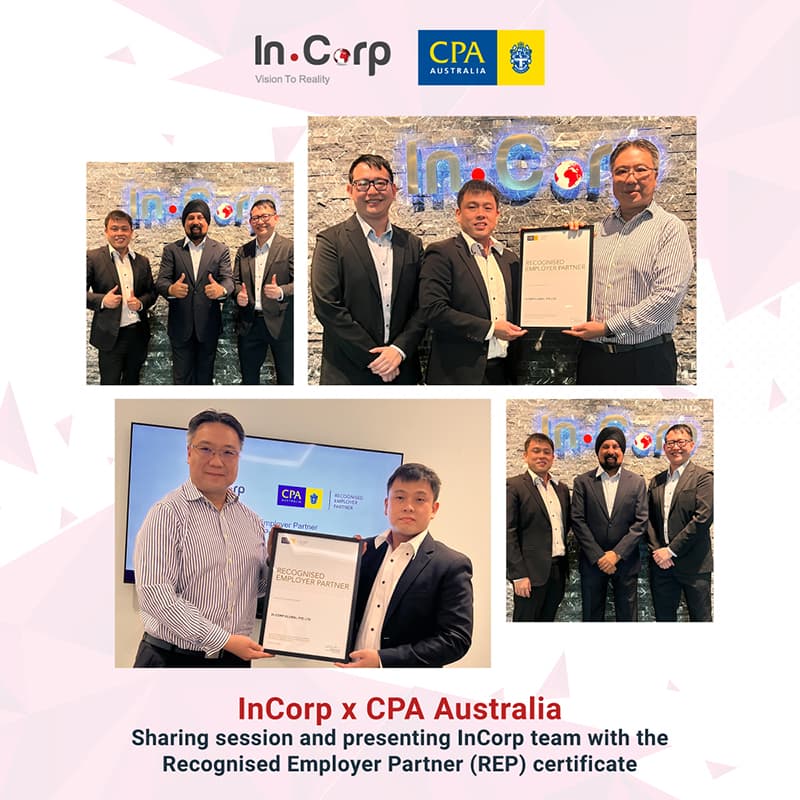 At InCorp, we understand the need to develop and upskill our talents constantly. As a global service provider, it is essential that our employees are up to date with their knowledge and skills in their own expertise, such as accounting. Thus, our employees are fully supported with training & development programs such as the CPA Program by CPA Australia.
On the 6th of October, 2022, we had a sharing session with CPA Australia to inform our staff of the benefits of embarking on this CPA journey. Our Group CEO Edmund Lee was presented with the Recognised Employer Partner (REP) Certificate to commemorate our partnership with CPA Australia. We highly encourage our employees to take up this program.
What are the benefits of the CPA Program?
Career boost locally & globally
Elevate skills to upgrade leadership style & strategies
Gain a competitive advantage over your colleagues/co-workers
Form new connections
How do I join the CPA Program?
You can connect with our accounting experts at InCorp to gain a better understanding of the program, your possible career pathways after completing the program, and more. InCorp will always encourage its talents to upgrade themselves!
Embark on a fulfilling career with InCorp today!
More on Life at InCorp Global