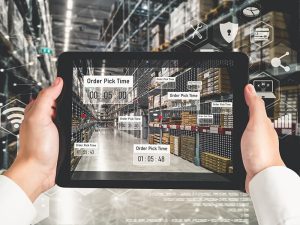 Whatever your thoughts on augmented reality and virtual reality, it is clear that companies like Facebook's parent company Meta foresee a world in which these technologies will become commonplace.
So much so that they have completely pivoted their focus from traditional social media to their brand of reality, the Metaverse, earmarking US$36 billion dollars for research and development in the field.
The digital landscape in Asia is constantly evolving, and AR is no exception. AR technology has immense potential to improve the way we work, live, and interact with each other.
It is an exciting time to be involved in this industry as AR technology begins to take shape in Asia, so let us look at the state of AR in the region and its potential applications.
What is Augmented Reality (AR)?
AR is a type of technology that mixes the real world with the digital world. Although VR technology sounds similar to AR, they are distinctly different.
This can be done in different ways, like by adding images, videos, or information onto what you see in front of you (usually through a pair of high-tech glasses).
It can also be used to create an interactive experience for users, allowing them to explore and interact with virtual objects in their physical environment.
Imagine standing in your living room, and while viewing your real-world physical space, you can digitally add new furniture, appliances, decorations, and objects to it. That's just one of the many possibilities that this technology has to offer.
Another real-world example of AR is a mobile-device-based visual guide for people to navigate the Singapore Mass Rapid Transit (MRT) system.
Developed by young researchers at the National University of Singapore (NUS), the AR app overlays MRT directions on what the device's camera sees in the real world, allowing users to identify their exact location and plan their route more efficiently.
Related Read: How the Rise of Cloud Technology in SEA Benefits Businesses »
---
What is the Current State of AR in Asia?
While AR has held promise for many years, its widespread development and adoption have been hindered by a lack of reliable hardware and AR software solutions.
However, the development of AR technology has gained traction in recent years due to advances in tablets, phones, and even glasses that can accurately track the user's physical environment.
According to IDC, the AR/VR industry in Asia-Pacific is set to grow quickly at a compound annual growth rate of 47.7%, and by 2024 will be worth $28.8 billion.
Much of this faith in AR is placed on the rapid growth of AR in China. In 2020, 72% of Chinese consumers were influenced by AR to purchase items they had not previously intended to buy.
Generally speaking, if things take off in a population bloc as large as China, it will trickle through to the broader Asia-Pacific region.
Growth will also likely stem from Gen Z adoption – a study by social media platform Snapchat found that Gen Z users in Asia massively favour communicating in visual media vs written text.
This desire to use and consume rich visual media means that AR holds massive potential for marketers and retailers to reach this audience in ways we've not seen before.

What Are Some AR Market Trends and Forecasts?
Here are some market trends and expectations in the AR industry today:
Social media apps like Facebook and TikTok are driving AR adoption with consumers through several innovations
Other sectors like e-commerce and gaming have also bolstered their positions
AR software leads the AR market while AR hardware lags behind
Apple's AR/VR headset, Apple Glasses, will mark its foray into the market, competing with Microsoft's HoloLens and facilitating strong growth in time to come
The AR/VR headset market in the Asia Pacific is set to expand by 51% over the next 5 years
Fast-growing mobile AR technology is expected to cause the mobile AR market to grow aggressively by 52.8% by 2026
Related Read: How Can Sustainable Technologies Advance Agrifood Systems in SEA? »
---
How is AR Development Being Fostered?
AR development is still primarily dominated by private companies like Tencent and Alibaba.
However, there are a few government-led initiatives (often in partnership with private firms) to develop and commercialise AR solutions:
To boost China's VR ecosystem, the Shenzhen municipal government has teamed up with HTC to create a $1.45 billion investment fund and establish a new research institute dedicated to VR development
China plans to build Beidouwan Virtual Reality Town in Guizhou province to create its own VR/AR ecosystem for the city
In South Korea, the national government announced plans to invest $363m in AR/VR. The government opened the Korean Virtual Reality-Augmented Reality Complex (KoVAC) in Seoul in 2017; since then, 6 more such centres have been created
Japan's ministry of economy, trade and industry is offering grants to content creators who use cutting-edge technologies, such as AR, to advertise products, services and tourism in underdeveloped areas of the country
Several other countries are also taking similar actions to Australia, India and Malaysia by partnering with AR/VR companies. The goal of these partnerships is to promote educational and tourism activities
Singapore launched a new $5 million augmented reality studio, the first of its kind in Southeast Asia, called the Futurealistic Studio
Related Read: Banking on the Future: Why Are Neobanks in Singapore on the Rise? »
---
What Are the Future Potential Applications of AR?
The possibilities for AR seem limitless, with many industries already implementing it into their workflows.
For instance, manufacturers like Airbus utilise AR to help their workers check the wiring harnesses on aircraft wings. Large retail chains like Amorepacific in South Korea use the technology in-store to let users virtually try makeup products.
Healthcare professionals can also use AR as an educational tool, allowing them to simplify complex medical procedures and guide patients through treatments.
Other industries that could benefit from AR include education, art creation and performance, business meetings, customer service and more.
As the hardware and software become more sophisticated, AR will continue to evolve and expand its use cases.
In turn, this could lead to even greater adoption of the technology in Southeast Asia and a surge in revenue for companies investing in AR development.
As such, it is clear that AR represents immense potential across many industries in the region – one which businesses would do well to start exploring and capitalising on now.
FAQs
Frontier technologies like AR and VR open doors to the metaverse, where its applications can play a central role in city transformations, healthcare, the environment, and education.
As a leader in digital adoption, connectivity, and positive feelings towards the metaverse and its technologies, Asia is a preferable location for its use and development.
Some of the significant players are:

Thirdverse
Deep Optics
ZipMatch
Learn how you can get your business started in Asia today!
More on Business Blogs