Impact of the protests on Hong Kong's economy
A new security law proposed last week, targeting "acts of secession and ban on foreign interference and acts of terrorism'' has led to a repeat of pro-democracy protests in Hong Kong. Notably, for almost four months in 2019, Hong Kong witnessed unrest over a since-suspended extradition bill.
Those demonstrations crippled the city's economy with many businesses forced to shut, a decrease in investor confidence and a severe hit to the tourism sector, contributing significantly to Hong Kong's economy.
This in turn, has led to an increased focus on Singapore, as the place to be for doing business or company incorporation in Asia. 
With Hong Kong in trouble again, analysts are predicting an even bigger flight and shifting of businesses and capital from Hong Kong to Singapore, with business confidence already sinking.
Related Read: What makes Singapore the #2nd best country in the world for ease of doing business »
How Singapore gained from the unrest in Hong Kong?
To be sure, let's take a look at what happened to this predicted shift when the Hong Kong protests erupted in 2019:
According to Goldman Sachs, an estimated US$4 billion of foreign currency deposits moved to Singapore between April and August.
A poll of 120 companies by the American Chamber of Commerce, predicted that it may be only a matter of time before more business heads to Singapore.
According to Reuters, the survey noted, "23% of companies with an office in Hong Kong are considering moving business functions from the city, and nine in 10 of those see Singapore as the best option."
Service providers to some of Asia's wealthiest families indicated a growing trend of wealthy Hong Kong residents moving money to Singapore-based banks.
According to J. Rotbart & Co., which helps customers buy, store and transport precious metals, there was a rise in demand for gold storage in Singapore by 25 percent.
According to a report by Jones Lang LaSalle, Singapore saw a spur in hotel transactions ending the year at a record high of $2.5 billion.
What are companies in Hong Kong doing to tackle the issue?
With protests becoming a routine affair in Hong Kong, those having an inertia of switching bases last year, a senior banker at a European private bank told Channel News Asia (CNA) that entrepreneurs…
"Will step on the gas and move their wealth and business to Singapore. In many cases last year, we saw our clients putting in place plan B and didn't quite move the assets out of Hong Kong. I have already received some inquiries to activate that plan now."
What is the next move for your Hong Kong business?
At this point, Singapore is opening its arm to shelter companies in a safe business environment, while hoping for Hong Kong's recovery. With the highly evolved entrepreneurial scene in Singapore, the incorporation journey is smooth and *foreigners can look forward to setting up businesses here.
"Being strategically located, Singapore has developed a stable and promising economy for entrepreneurs. With business-friendly laws, companies can move or startup here quickly and seamlessly"

– Eric Chin, Chief Business Development Officer InCorp Global, Singapore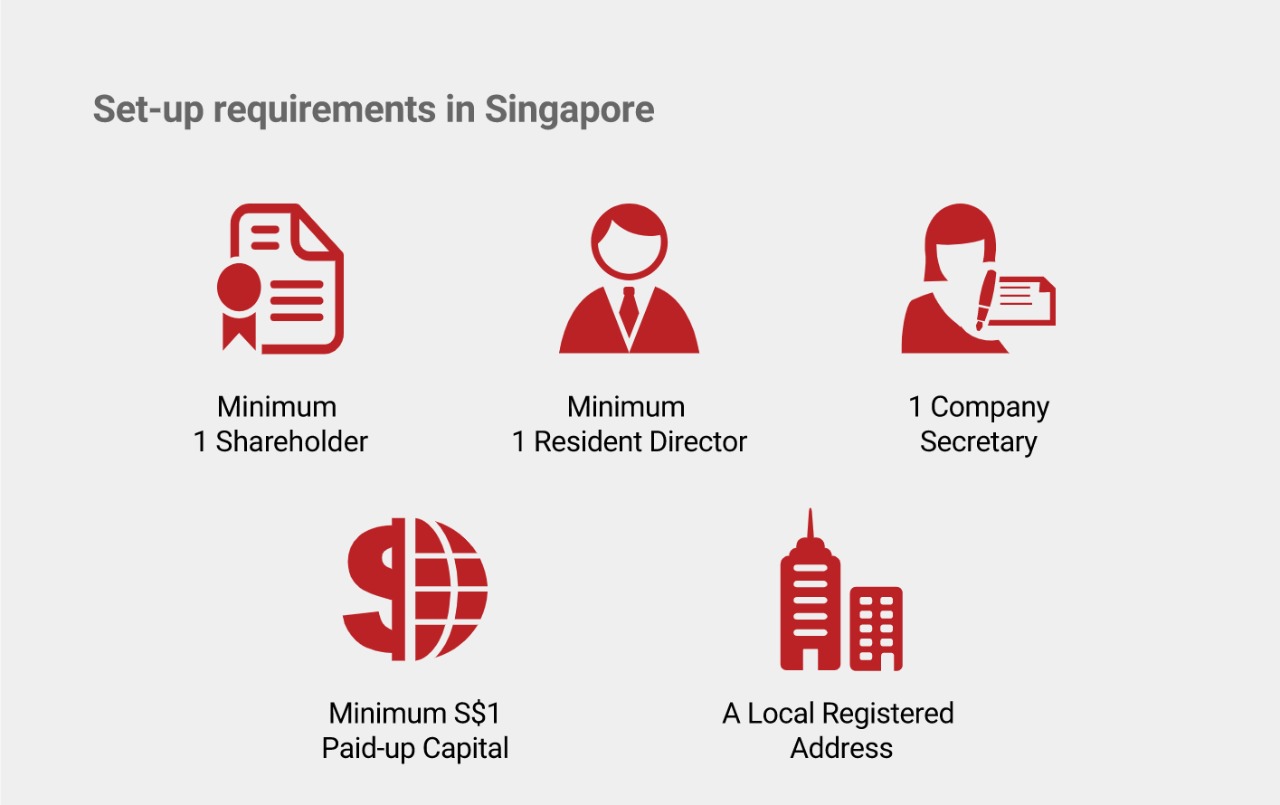 As it is a mandatory requirement for foreigners to engage a corporate service provider to assist with the setting up process, we at InCorp are here to help businesses shift to Singapore without any obstacles.

Contact our team
More on Business Blogs