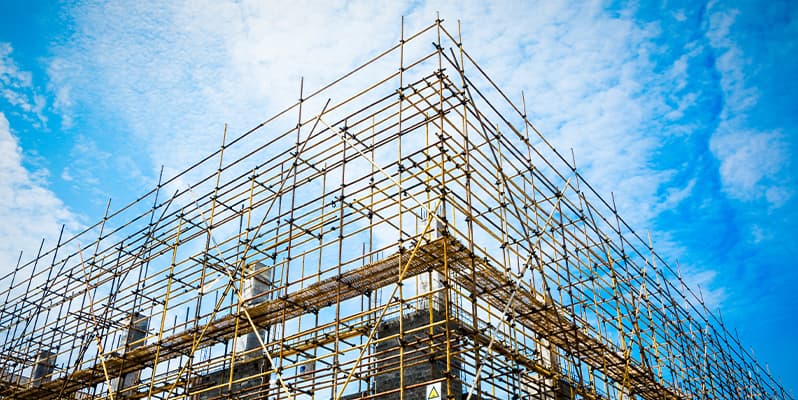 What role does infrastructure play in the countries of Southeast Asia?
Southeast Asia is a land of versatility and rich culture with ever-growing cities.
Unfortunately, some of its less-developed regions face significant challenges in providing their people with efficient, timely, and economically sound infrastructure.
---
Southeast Asia Infrastructure Today
A lack of clean drinking water, roads that are in dire need of repair, and repetitive power outages are some realities that many developing Southeast Asian countries experience daily.
There are some factors and trends that determine how well or poorly these cities are doing in terms of their infrastructure.
With a bustling economic network, more people seek refuge in cities and move towards urban settlements for better opportunities.
While urbanisation helps create social mobility and economic stability, the fast-paced growth and the rate at which urbanisation moves is above the current capacity.
Since the region is a vast and diverse mix of high and low-income economies that are also home to several middle-income economies, the division in terms of the differences in high- and low-income countries affects infrastructure access.
---
What Are the Problems of Southeast Asia Infrastructure?
Apart from the massive amounts of capital required, the infrastructure in developing Southeast Asian countries suffers more because of poverty and ever-prevalent climate change. While the infrastructure has improved, it still remains inadequate.
The majority of the population lacks electricity, clean drinking water, and safe roads for transportation. Poorly planned cities with traffic congestion alone cost cities a daily loss in productivity, wasted fuel, and increased stress.
The International Monetary Fund (IMF) also realised that countries waste around a third of their infrastructure spending because of inefficiencies.
Hence, governments in the region need to implement robust systems to plan, distribute, and incorporate quality infrastructure.
Supportive policies and consistent investment can help infrastructure grow exponentially in a climate-friendly fashion that shifts focus to renewable energy and less carbon-intensive mode of transport, to name a few.
Related Read: Industry 4.0: The Growth of Advanced Manufacturing in Southeast Asia »
---
How Much Funds Are Needed?
The Asian Development Bank (ADB) assesses that the locale should spend around $60 billion per year upgrading its infrastructure.
Many Southeast Asian countries plan to implement this, like Indonesia, which has already intended to spend over $400 billion on infrastructure projects alone in the next 5 years.
However, these plans to improve the infrastructure in Southeast Asian cities have faced tremendous technical, capacity, and institutional limitations.
Investments have suffered greatly at the hands of indeterminate policy frameworks, absence of task prioritisation, and restrictions in government organisations.
Countries that are rather monetarily constrained, like Indonesia and Cambodia, Myanmar, Laos, and Vietnam (CMLV) nations, are considering legal and policy measures to divert more funds towards working on infrastructure projects.
Most nations in the district are anxious to depend on public-private organisations (PPP) to kick start a chain of improved infrastructure.
However, progress has been mixed, and, in some countries, these programs run a high risk of falling short of expected results.
To achieve better outcomes, 3 important areas should be explored by project and city leaders:
---
Rethinking Infrastructure Demand

Keeping the role of disruptive technology in mind, the traditional estimates on infrastructure must be redone since the current requirements can be difficult to meet, especially for a fiscally constrained country.

Technology has far greater potential and allows sharing of existing and new infrastructure designs to improve the productivity of infrastructure development.

It has also been able to help reshape infrastructure by bringing in consumers into the equation.

If consumer access and experience are improved, it can transform how we set our priorities.

Countries in the Southeast Asian region need to re-evaluate their approach and see how and where to embed technology to encourage further capital growth and innovation.

---

The Role of the State

The state, acting as a consumer and an aggregator of demands, needs to be followed up and pursued to improve project and program economics.

Governments are active buyers of infrastructure services in most SEA cities, which means that they have the potential to change demand.

However, many projects fail to remain viable and get funding due to the lack of strategic thinking that goes into demand aggregation.

Strong leadership is required to strategise a long-term plan that results in coordinated city planning in areas like transport and housing that will eventually result in improved infrastructure.

Work-live-play is an excellent example of reducing load and giving a better outcome.

---

Development Will Account for a Bigger Share

As countries slowly develop, they will account for a larger share of the national income.

Growth sectors involving manufacturers and services will always be concentrated in cities, making it an important consideration to have easy access to skilled labour.
Greater devolution of power to cities is marked by the growth in urban populations in smaller and larger cities in the Southeast Asian region.
The economic surplus generated by the cities for their reinvestment and improvement to overall productive capacity catalyses infrastructure development.
Local balance sheets will help the current government revamp stalled or failed projects that are still needed.
Local governments can facilitate urban economic growth by investing more monetarily (or in terms of capital) and planning ahead of time for growth.
However, their primary role in improving economic development will always be to provide the basic infrastructure and public services.
This way, they help create an attractive environment for citizens and businesses and act as a preliminary model to make new improvements.
---
What Are Some Key Infrastructure Initiatives in Southeast Asia?
Countries in the SEA region have undertaken significant projects and initiatives to fill urgent needs across different industries.
Some of these include:
Singapore: Development plans throughout the island, including rail developments like the new MRT lines, the Changi East Project (Terminal 5), the Greater Southern Waterfront, and the Sentosa-Brani Master Plan
Malaysia: The RM260 billion People-Centric Economic Stimulus Package (PRIHATIN) in 2020
Vietnam: The construction of more than 5,000km of expressways by 2030, 172 national highway routes with a total length of 29,795km, 3 urban beltways in Hanoi, and 2 in Ho Chi Minh City
Indonesia: The government's allocation of US$400 billion between 2020 and 2024 to enhance power, airports, and mass transit
The Philippines: The 'Build, Build, Build' programme that aims to make up for poor investment in the past few decades
---
Strong Infrastructure Can Help to Stimulate Economic Growth and Development
Attaining excellent infrastructure development can affect economic output positively through higher construction activity and greater employment.
The foundation of sustainable development will always rely upon its urban infrastructure, environmental sustainability, and social equity.
Related Read: Relooking Sustainability After COVID-19 »
In today's global village, technology must play a vital role and enable the improvement of the infrastructure in Southeast Asian cities to improve the urban governance, regulatory environment, and the reforms of the many governmental tiers.
The goal should always be to reach a perfect harmony and balance between the private sector gaining maximum profit and the public sector allowing for further socioeconomic welfare that doesn't put a dent in the country's reserves.
FAQs
Singapore has the best-developed infrastructure among ASEAN nations.
It includes the availability and quality of:

Roads
Railroads
Electricity
Air transport
Ports
Telecommunications
Infrastructure makes it easier for businesses to operate and expand. By investing in infrastructure, businesses can ensure that they have the necessary tools and resources to grow and thrive.
Discover opportunities from Southeast Asia's improving infrastructure!
More on Business Blogs