[EVENT CLOSED]
WILL Writing and Lasting Power of Attorney (LPA)
Many of us think that we are too young to even consider writing a Will. Really? If one loses his/her mental capacity without making an LPA, will the banks allow family members access to the accounts? Our distinguished speaker will address these two"hot" topics.
Seminar Agenda:
What is a valid Will? Do I need a lawyer?
Why do we need to design our Will? Can I trust my wife/ children to share my estate fairly?
What is an LPA? Is it a legal document?
What are the benefits of an LPA? How does it alleviate the stress on ones family should one lose ones mental capacity?
Speaker
Stephen Chew
Stephen Chew, a Certified Public Accountant, is the Principal Consultant of Summit Planners, a one-stop integrated financial services to individuals and businesses. He is a renowned speaker and trainer in Corporate Risk Management, Retirement & Estate Planning with many years of experience in designing solutions for families and businesses.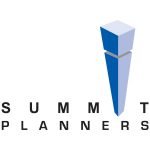 Summit Planners is an external insurance partner of InCorp.
Event Details
Date: 23 August 2018
Time: 6:30PM – 8:30PM
Venue: Will be informed upon confirmation