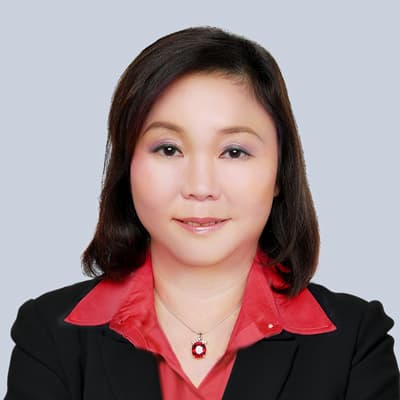 Singapore, 10th February 2023 – InCorp Global – Asia Pacific's leading provider of corporate solutions and business advisory – is pleased to announce the appointment of our new Group Chief Human Resources Officer (CHRO), Shirley Loh.
Shirley will serve as our HR Business Partner to enhance the Group's HR strategy and operations. Encompassing all aspects of HR including talent management, talent acquisition, nurturing leadership skills, governance over compensation and benefits, and evolving HR policies in line with regulatory changes and industry trends.
Welcoming Shirley to InCorp's family, Group CEO Edmund Lee added
We are very pleased to have Shirley take on this role at a strategic time of growth for InCorp. As a professional services provider, our most important asset is our people.

The appointment of such an accomplished HR Business Partner reflects and deepens our commitment to ensuring our people are well taken care of.

The key to delivering exceptional service to our clients lies in the satisfaction and motivation of our employees.  Simply put, if we take care of our people, our people will take care of our clients."
In Shirley's own words:
I am delighted and excited to be on board and want to thank Edmund and the team for welcoming me into InCorp.

One machine can do the work of fifty ordinary people.  No machine can do the work of one extraordinary person – Elbert Hubbard

As Elbert Hubbard, an American writer, and philosopher once commented in the 19th century, I resonate with his views on the value of the individual that is still very much current & relevant in today's tech-driven disruptive world.

Employees are not disposable commodities. Rather, every employee has the potential to offer a unique set of skills that is extremely beneficial to the team and the company."
Shirley has more than 25 years of Global and Regional Asia Pacific experience in senior leadership roles spanning the Automotive, Oil & Gas and Commercial Service industries.  Her wealth of experience and deep understanding of the region has helped developed innovative HR functions that serve as a true HR Business Partner.
Learn more about InCorp's careers here.
---
About InCorp Global
Headquartered in Singapore, InCorp Global is a leading provider of corporate services with an established APAC presence across 8 countries including Australia, Hong Kong, India, Indonesia, Malaysia, the Philippines, and Vietnam.
InCorp specializes in a broad range of corporate advisory services in the region including Entity Formation, Secretarial and Compliance, Share Registry, Accounting, Tax Advisory, Immigration, Business Advisory, Fund Structuring and Administration, Family Office Advisory, and Risk Assurance. The group services more than 15,000 corporate clients across various industries and sizes, including fund managers as well as family offices. In May 2021, InCorp secured a strategic growth investment from TA Associates.
Turn your vision to reality with Asia's leading corporate service provider.
More on Press Releases