6th February 2023, Singapore – Congratulations to YKGI for the successful listing on the SGX! This listing will enable YKGI to strategically expand their various brands, including the growth of Yew Kee Duck Rice beyond Singapore's borders and the expansion of CHICHA San Chen into new and exciting markets.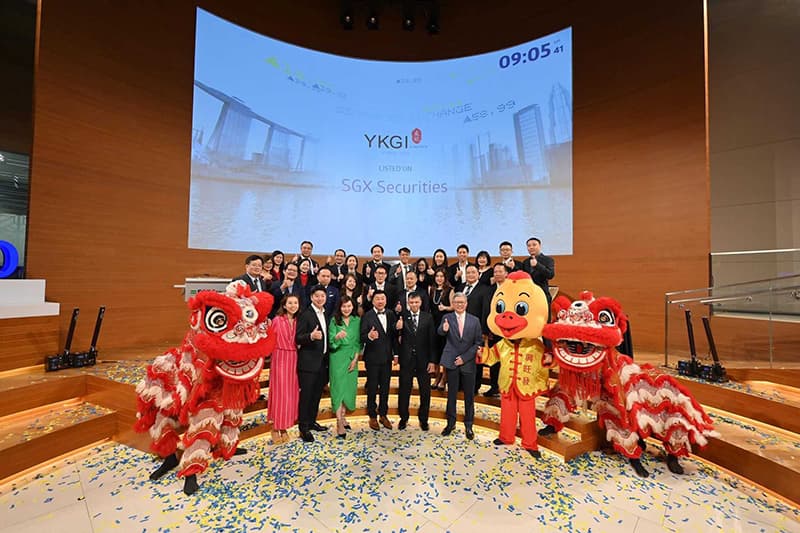 YKGI Limited, operator of Yew Kee Duck Rice, is an established homegrown brand with a track record of more than 30 years. The Group is engaged in F&B operations, food court management and franchising and sub-franchising, and owns and/or operates a diverse portfolio of eight non-Halal and Halal brands through 73 food outlets and four food courts across Singapore, as part of its mission to serve quality food to different groups of customers. The Group is the exclusive franchisee of the CHICHA San Chen brand of tea shops in Singapore.
We are honoured to have played a supporting role in YKGI's journey by providing corporate secretarial and share registry services, and to have been able to celebrate their successful SGX listing today on 6 Feb 2023. The first SGX IPO of the Lunar New Year! Our commitment is to consistently deliver exceptional professional support to our valued clients, as we leap to greater heights in the Year of the Rabbit." – Edmund Lee, Group CEO, InCorp Global
---
About InCorp Global
Headquartered in Singapore, InCorp Global is a leading provider of corporate services with an established APAC presence across 8 countries including Australia, Hong Kong, India, Indonesia, Malaysia, the Philippines, and Vietnam.
InCorp specializes in a broad range of corporate advisory services in the region including Entity Formation, Secretarial and Compliance, Share Registry, Accounting, Tax Advisory, Immigration, Business Advisory, Fund Structuring and Administration, Family Office Advisory, and Risk Assurance. The group services more than 15,000 corporate clients across various industries and sizes, including fund managers as well as family offices. In May 2021, InCorp secured a strategic growth investment from TA Associates.
Turn your vision to reality with Asia's leading corporate service provider.
More on Press Releases