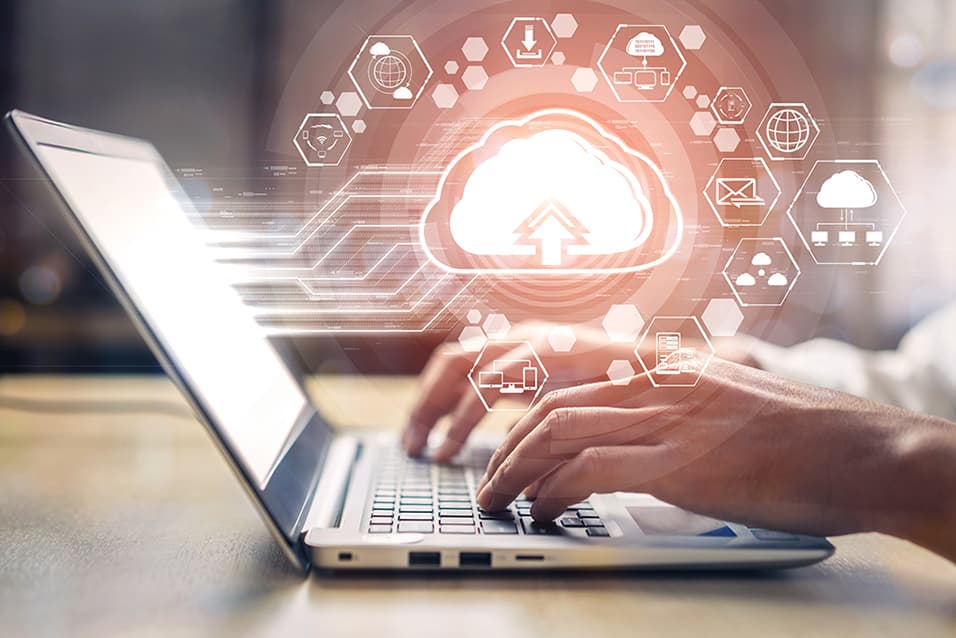 The cloud is changing the world, and Singapore is one of those at its forefront.
According to Sage Intacct's recent report, Singapore ranks as the 1st in Asia and 4th in the world, in terms of cloud startups relative to population.
The survey showed that since 2017, over $200 million has been invested in startups based in Singapore. It also revealed that Singapore is the 12th largest location for cloud businesses in the world.
International business analytics and consulting company Adroit Market Research's report also predicts that Southeast Asia's cloud computing market revenue will reach US$40.32 billion by 2025.
Let us put it this way: if Silicon Valley is the mecca for cloud computing companies in the West, Singapore has staked its claim as the king of the cloud in Asia.
This begs the question: what makes Singapore such an appealing destination for cloud-based businesses? We delve deeper into this topic to find out.
What Defines the Cloud?
The cloud can be defined in a few different ways, but at its core, it is about delivering computing power as a service. This can be done through the public cloud, private cloud or hybrid cloud.
Public Cloud:
This is the most common type of cloud and refers to services that are offered by companies such as Amazon Web Services, Microsoft Azure and Google Cloud Platform.
These public cloud services are offered to the general public and organisations can rent computing resources as needed.
Private Cloud:
This is a type of cloud that is used by businesses and organisations that want to keep their data and applications within their own network.
It allows for more control over security and performance and can be more cost-effective than using the public cloud.
Hybrid Cloud:
This is a combination of both the public and private clouds and allows businesses to use the best of both worlds.
For example, they might use the public cloud for burst capacity or for lower-priority applications, while using the private cloud for mission-critical applications.
Related Read: How the Rise of Cloud Technology in SEA Benefits Businesses »
The bulk of cloud computing services fall under these 3 categories:
Software as a Service (SaaS)
Infrastructure as a Service (IaaS)
Platform as a Service (PaaS)
As the cloud continues its growth, supported by developing technologies, businesses and innovators are expected to push it to new heights.
---
Why is Singapore a Frontrunner in Cloud Startups?
So, why is Singapore such a frontrunner when it comes to cloud startups? There are several factors that contribute to its leading status, putting it amongst some of the most notable countries for cloud entrepreneurs:
Access to a Concentrated Workforce of Cloud Tech Entrepreneurs
In order to attract top talent, businesses need to offer employees access to the resources they need to succeed. This includes everything from the latest technology to a supportive community of like-minded individuals.
Singapore offers all of this and more, with the city-state being home to a concentration of cloud tech entrepreneurs, which creates a supportive environment for new businesses to thrive.
Additionally, the Singapore government offers a number of programmes and initiatives designed to support startups and encourage innovation.
For example, the Startup SG Founder Grant programme provides mentorship, networking opportunities, and access to funding of up to $50,000 for eligible startups.
SkillsFuture Singapore (SSG), under the Ministry of Education (MOE) also offers a range of subsidies and programmes to help businesses upskill their employees.
The Singapore government has a long history of technological foresight, and it's clear their intent to create an internationally formidable tech workforce is bearing fruit.
Related Read: Can Innovation in the Philippines Catch Up to Its Counterparts? »
A Supportive Government With a Cloud-First Policy
Singapore's government has been highly supportive of cloud solutions. As an early mover, its government saw the importance of embracing and implementing cloud technology over a decade ago.
Doing so has helped it cement its leading position today in the region, as the cloud industry is far more mature with high adoption rates. Singapore has an active policy that encourages the use of public cloud in industries like financial services and the public sector.
There are also guidelines in place for cloud technology adoption, like the Cloud Services Implementation Guide, developed with the Association of Banks in Singapore.
Its digital economy laws have also found the ideal balance in safeguarding personal data while fostering innovation.
It is also grooming talent in the field. The recent Analytics and Cloud Technology Work-Study Programme launched in partnership between the Singapore Management University (SMU), Google, and KPMG will help to equip students with relevant digital skills and expertise.
A Leader in Digital Trust
Singapore's tech community has bolstered its efforts to make the country the gold standard for digital trust.
In October 2022, tech trade association SGTech launched a virtual Digital Trust Centre of Excellence to position Singapore as a global leader in the digital trust industry.
This partnership aims to protect users from cyber risks, including accountability in cloud computing.
This move will attract both customers to engage in cloud activities while encouraging cloud companies to set up business in a safe, reputable, and trusted environment.
Low Corporate Tax Rates
Another major draw for cloud startup businesses is Singapore's low corporate tax rate of 17%.
This is significantly lower than the corporate tax rates in most developed countries, which makes it an attractive destination for businesses looking to minimise their tax liability.
In addition to its low corporate tax rate, Singapore also offers a number of other tax incentives for businesses, including a double tax deduction for internationalisation expenses and a partial exemption for new start-up companies.
These incentives are part of the reason why Singapore has been consistently ranked as one of the easiest places to do business (currently number 2 in the world) by the World Bank.
One of the Fastest Internet Speeds in the World
Finally, Singapore's world-class infrastructure provides businesses with access to some of the fastest internet speeds in the world.
Ranked as the second-highest average internet speed in the world at 215.83Mbps, businesses can take advantage of cloud-based applications and services without having to worry about slow or compromised connections.
Singapore is also the world's first to be completely covered by an independent 5G network, Singtel.
Additionally, Singapore has a robust electrical grid that can provide a reliable power supply to businesses. This is critical for companies that rely on cloud-based services, as an interruption in power can result in lost productivity and revenue.
---
Singapore Will Stay Above the Competition
With the trend of Singapore's investment in progressive policies and advanced infrastructure, one can safely assume that the country will continue to invest in and improve upon these factors that make it an appealing destination for cloud startups.
Singapore has established itself as a global winner for cloud-based startups, thanks to its access to a world-leading workforce of cloud tech entrepreneurs, low corporate tax rates, and world-class infrastructure.
Whether your cloud business is a startup or a mature organisation seeking expansion, Singapore should be at the top of your list.
Related Read: Preparing for the Open Finance Framework »
Contact our team
FAQs
Some of the most prominent cloud services companies in Singapore are:

Amazon Web Services (AWS)
Google Cloud
Microsoft Azure
Singapore has created a number of cloud computing security standards to build users' trust through transparency, such as the Singapore Standard or MTCS.
Singapore has a high public cloud penetration rate that is expected to reach US$3.6 billion in 2023.
Ready to incorporate your cloud company in Singapore? InCorp is here to help you start with the process!
More on Business Blogs